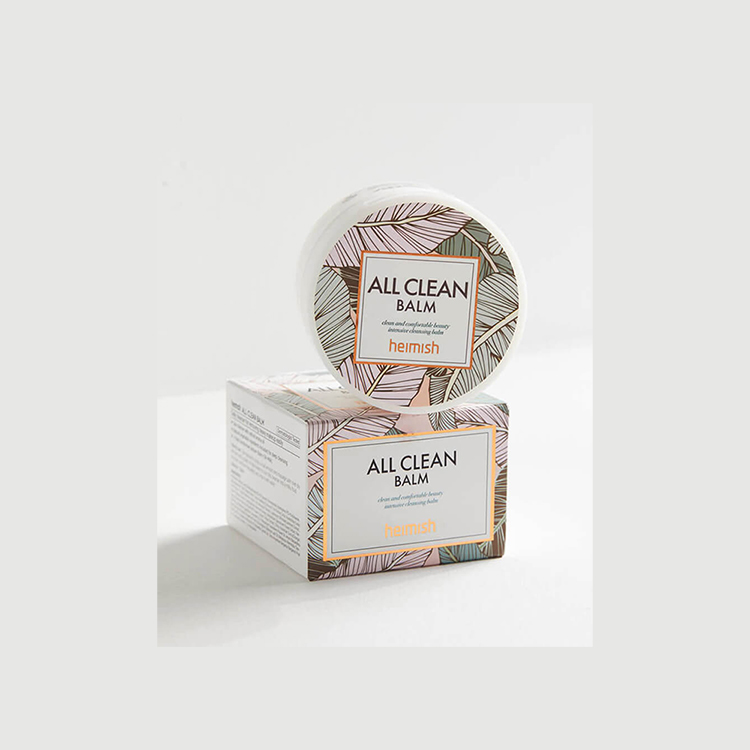 [Heimish] All Clean Balm – 50ml
KShs1,100
Natural and No Paraben ! Removes everything, except hydration!
Good for cleansing thick make-up, hypoallergenic ingredients included for sensitive skin type. Balm Type Cleanser but when it touches water, the texture is changed to oil cleanser such as Sherbet type. This make up remover is fantastic!
Most makeup removers cause irritation to my skin, but I've never had that problem with this product. Gently removes even the most long-lasting makeup and leaves skin feeling soft and protected.
50ml
Out of stock
[Heimish] All Clean Balm – 50ml
The balm-like texture changes to an oil cleanser upon contact with water to cleanse thick makeup without tugging or dehydrating skin. Hypoallergenic ingredients including shea butter, citrus herbs, fruits and white flower extracts make it suitable for sensitive skin.
Description 
The HEIMISH All Clean Balm is a sherbet-type oil cleanser for removing makeup and sunscreen easily.
It goes on as a solid balm, transforms into a silky oil cleanser on the skin then becomes milky while
rinsing. The soft and lightweight texture effortlessly removes makeup and residue without stripping of
skin's natural oils. Formulated with citrus herb oils to naturally brighten and nourish skin. Now with
an all-new, flip-top lid.
It is formulated with Shea Butter to moisturize the skin and improve its elasticity; Citrus Herb Oil for
a relaxation and calming effect; Coconut Fruit Extract for a skin conditioning and softening effect; and
White Flower Complex for skin balancing and skin tone improvement. Parabens, artificial fragrances, and artificial colorants, so it is great for all skin types including sensitive types.
How to Use 
Apply as the first step of double cleansing, scoop an appropriate amount and massaage over the face.
Emulsify with water. Rinse off with lukewarm water.