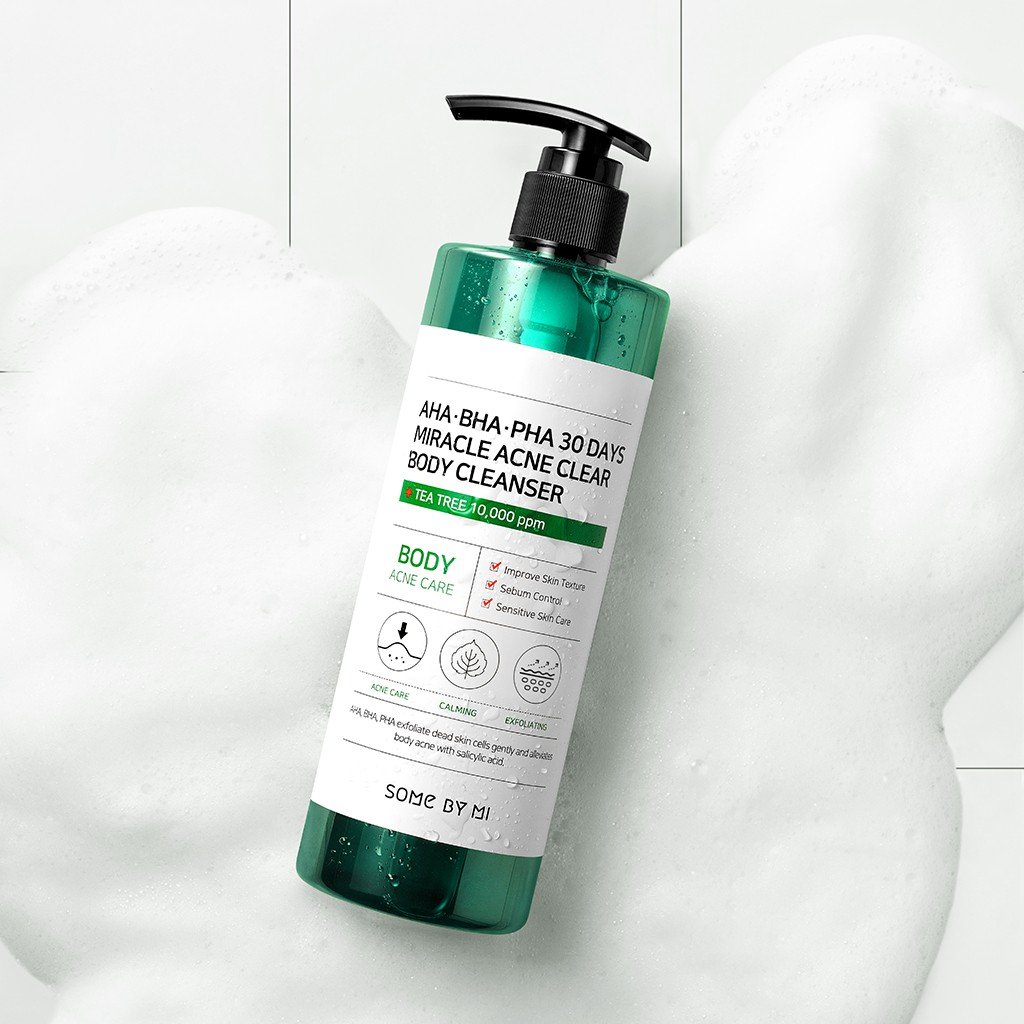 [SOME BY MI] AHA BHA PHA 30 Days Miracle Clear Body Cleanser
KShs1,800
A soothing body cleanser that exfoliates and helps to clear acne and control sebum. This cleanser contains AHAs, BHAs, and PHAs for an all-around exfoliation that targets different layers of the skin and dissolves oil. While the hydroxy acids do their work, Truecica™ and houttuynia cordata extract gently soothe irritated skin. Give it 30 days to see impressive results!
Skin solutions:
AHA and PHA exfoliates differently layers of the skin
Truecica™ and Houttuynia Cordata extract soothe irritated skin
BHA clears pores by dissolving sebum
Eucalyptus rich in tannins control sebum
Free of 20 harmful ingredients that irritate the skin
[SOME BY MI] AHA BHA PHA 30 Days Miracle Clear Body Cleanser
Benefits:
Skin irritation tested. Free of 20 harmful ingredients.
Contains AHA, PHA for dead skin cells care.
With BHA ingredients to alleviate troubles.
Soothes skin with 10,000ppm of Truecica™ and Houttuynia Cordata Extract.
Formulated with Eucalyptus which has rich tannin that helps with sebum control and pore care.
How to use:
Apply a proper amount on the body with shower ball and massage gently before rinse off with lukewarm water clearly.