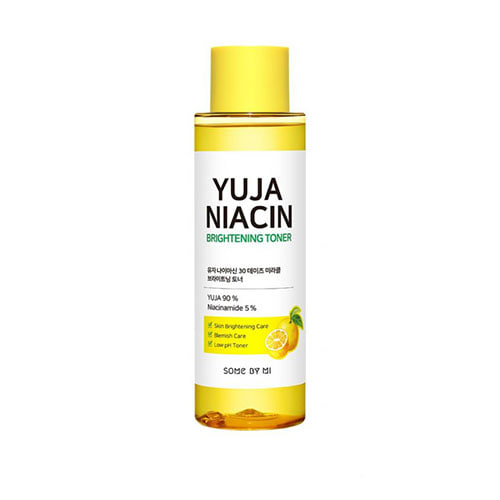 [SOME BY MI] YUJA NIACIN 30 DAYS MIRACLE BRIGHTENING TONER
KShs2,200
Brightening Toner That Skin Faces First After Cleansing
Dull, tired-looking skin, even with freckles and blemish!? If you think you need a change, seeing your reflection on the mirror, we recommend you to try Yuja Toner.
90 % of Yuja Extract, full of moisture and nutrient, and 12 types of vitamins, recharge skin with vitality and a brightening agent, 5 % of Niacinamide offers skin with brightening care. Moreover, it is Whitening / Anti-wrinkle dual-functional cosmetic to alleviate freckles and blemishes.
Containing concentrated vitamin, the toner is as light as water, and easily absorbed into the skin. Yuja Toner, that recharges vitality, delivered by the honest ingredients of nature, try it right now!
[SOME BY MI] YUJA NIACIN 30 DAYS MIRACLE BRIGHTENING TONER
Yuja Extract
Extracted from Yuja raised in the uncontaminated area of Goheung, Jeollanam-do where possesses abundant sun lights and cold sea breeze, it helps to maintain clear, hydrated skin with bursting moisture and nutrients.
Niacinamide
A brightening ingredient that helps alleviate blemishes and freckles.