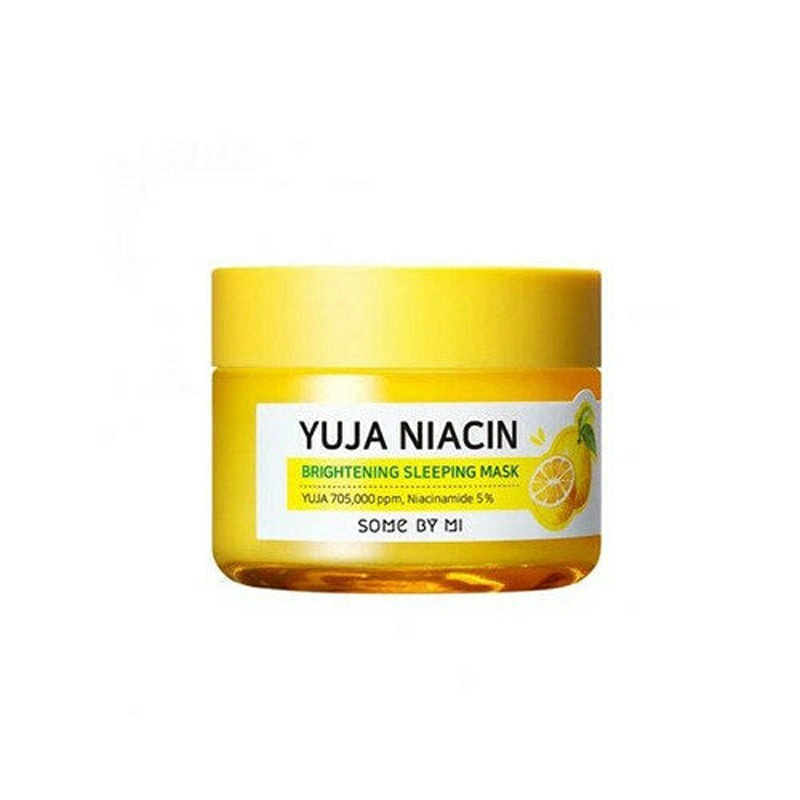 [SOME BY MI] Yuja Niacin 30 days Miracle Brightening Sleeping Mask
KShs2,200
Multifunctional sleeping mask formulated with yuja extract helps achieve a radiant and youthful complexion. Also contains glutathione and niacinamide for brightening, aquaxyl and fructan for moisturizing, as well as ten kinds of vitamins for revitalizing benefits. Perfect for those with dry skin, dull skin, uneven skin tone or eye bags. The quick-absorbing formula boasts a light and refreshing texture plus relaxing citrus scent for a good night's sleep.
A dual functional product. Whitening + Anti-wrinkle.
Brightens and moisturizes skin with 70% of Goheung Yuja Extract.
Improves skin tone and brightens skin with Glutathione, Arbutin and Resmelin®.
Hydrates skin with Aquaxyl and Fructan™ and vitalises skin with 10 kinds of vitamins.
60g
[SOME BY MI] Yuja Niacin 30 days Miracle Brightening Sleeping Mask
Special Whitening Care. Yuja (Citron) extracted from Goheung and its whitening effects will allow you to have brighter and healthier skin.
Moisturize, Whitening 2-in-1 Care. Intensify brightening effect by supplying hydration.
Real Yuja Aroma Relaxing. Extracted from 100% real Yuja (citron), the scent helps you to relax from deep inside your body.
Fresh Sleeping Care. Light texture and quick-absorbing formula won't leave any stain on your pillow.
HOW TO USE
1. After cleansing, apply onto face as the last step of your basic night skincare routine, avoiding the eye and lip area.
2. Evenly spread all over your face.
3. Wash your face in the next morning.