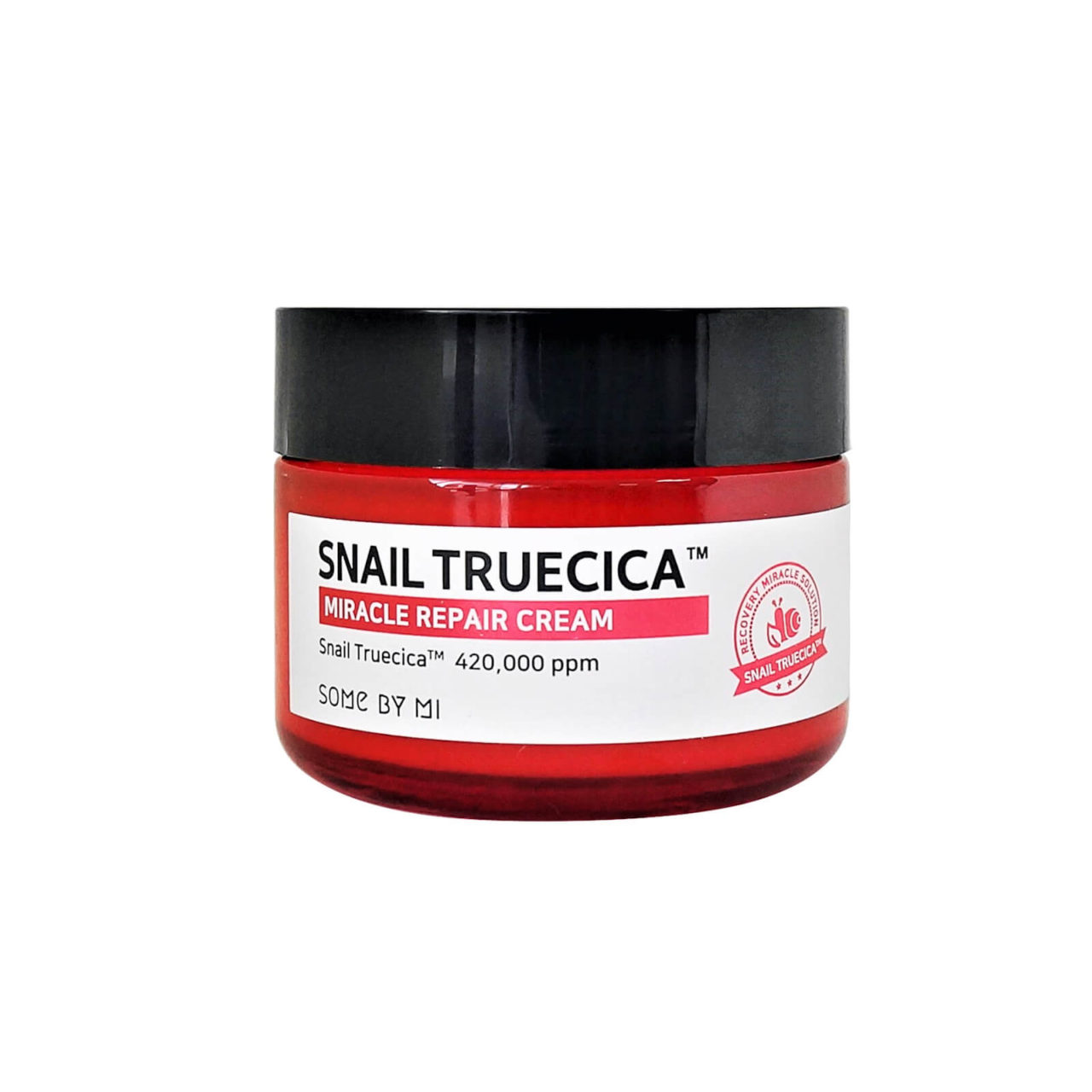 [SOME BY MI] Snail Truecica Miracle Repair Cream
KShs2,500
Formulated with highly concentrated 420,000ppm of snail Truecica consisting of tea tree, cica and mugwort to soothe irritated skin quickly, as well as black snail mucin to repair damaged skin barrier.
For long-lasting effects, this repair cream is also infused with marine collagen, 5 kinds of ceramide and peptide to strengthen skin barrier.
It boasts a lightweight, fast-absorbing formula that does not leave a sticky feeling, making it suitable for all skin types.
[SOME BY MI] Snail Truecica Miracle Repair Cream
Snail Truecica™ 420,000 ppm.
Snail cream is formulated with Snail Truecica™ which contains black snail, and 5 types of ceramide components which strengthen skin barrier that can protect skin from external stress and prevent it from turning into a sensitive skin.
This cream can be applied to any skin type without leaving stickiness and leaving only the softness.
Suggested Use
In the step of using the cream of basic care, take an appropriate amount and gently apply and absorb from the inside of the face to the outside along the skin texture.