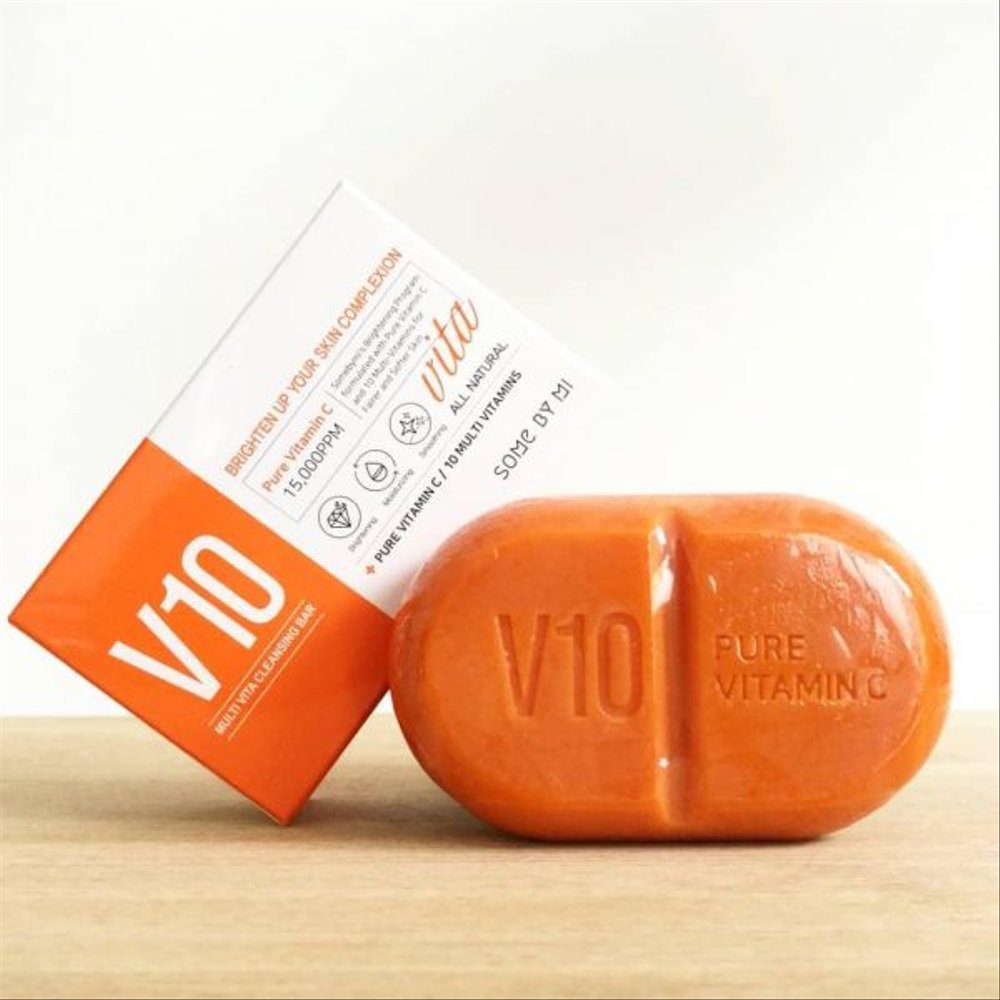 Sale
[SOME BY MI] Pure Vitamin C V10 Cleansing Bar
Hypoallergenic cleansing bar removes skin impurities, brightens and revitalizes skin with 15,000ppm of Vitamin C and multi-vitamin complex. The bar uses rosehip and grape seed oils instead of harsh chemicals to cleanse and moisturize skin, plus naturally-derived surfactants and hardeners instead of synthetic substances to prevent irritation.
Removes skin impurities and recharges skin with Vitamin with a moisturizing finish.
Revitalizes skin with concentrated Vitamin C & 10 Multi Vitamin for a health radiance.
Free of 20 harmful ingredients and contains NO artificial color, chemical surfactant and harmful ingredient.
[SOME BY MI] Pure Vitamin C V10 Cleansing Bar
How to use:
Apply on the wet face with hands gently and massage for a while before rinse off with lukewarm water.
KEY INGREDIENTS
Ascorbic Acid, Niacinamide, Panthenol, Beta-Carotene, Ascorbyl Glucoside, Tocopherol, Matte Extract, Pomegranate Extract, Omiza Extract, Ubiquinone, Finger root Root Extract, Chamomile Flower Extract and Pine Mushroom Extract.
Only logged in customers who have purchased this product may leave a review.