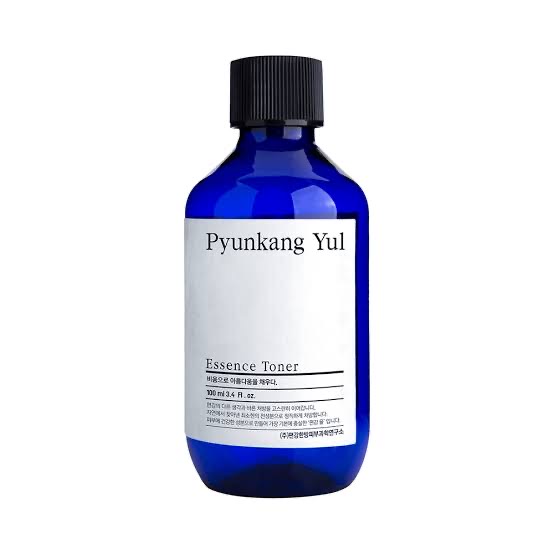 [Pyunkang Yul] Essence Toner 100ml
KShs1,500
Pyunkang Yul Essence Toner is an ingenious, intensely hydrating formula designed to deliver nutrient-filled moisture to skin. Water is not present here as 91.3% of this toner is milk vecht root extract, full of skin-beneficial betaine and minerals.
With the antioxidant, anti-inflammatory, nutrient-boosting properties of the root extract, this gel-type toner quickly absorbs to hydrate and strengthen skin. Always fragrance, dye and irritant free.
Best if:
You easily get cold or have cold extremities from poor blood circulation
Your skin tends to feel dry and tight
Your skin easily becomes red or irritated
100ml
[Pyunkang Yul] Essence Toner 100ml
A hydrating toner formulated with hydroxyethyl cellulose, arginine and astragalus root extract to refine complexion.
The carefully formulated odorless hypoallergenic formula doesn't clog pores or cause irritation or breakouts on the skin.
⠀
❌NO HARMFUL SUBSTANCES:
Artificial Fragrance free, Color free, Alcohol free, Paraben free, Cruelty Free, No irritation.
To Use: After cleansing, apply a small amount with palms of your hands, gently pressing and patting into skin for full absorption. Follow with moisturizer. Use morning and evening. 
Developed by the renowned Pyunkang Oriental Medicine Clinic in Korea, Pyunkang Yul is a new brand that revolutionizes how you approach skincare. Products are suggested by examining not just your skin type, but also your body and environment. Pyunkang dares to abandon trendy ingredients that are merely for texture or scent. Each and every ingredient used by Pyunkang Yul has been selected for being the most gentle and safe for skin. Healthy skin retains moisture and controls oil production to obtain the right balance, and Pyunkang Yul helps find the optimum balance for your skin.
Only logged in customers who have purchased this product may leave a review.