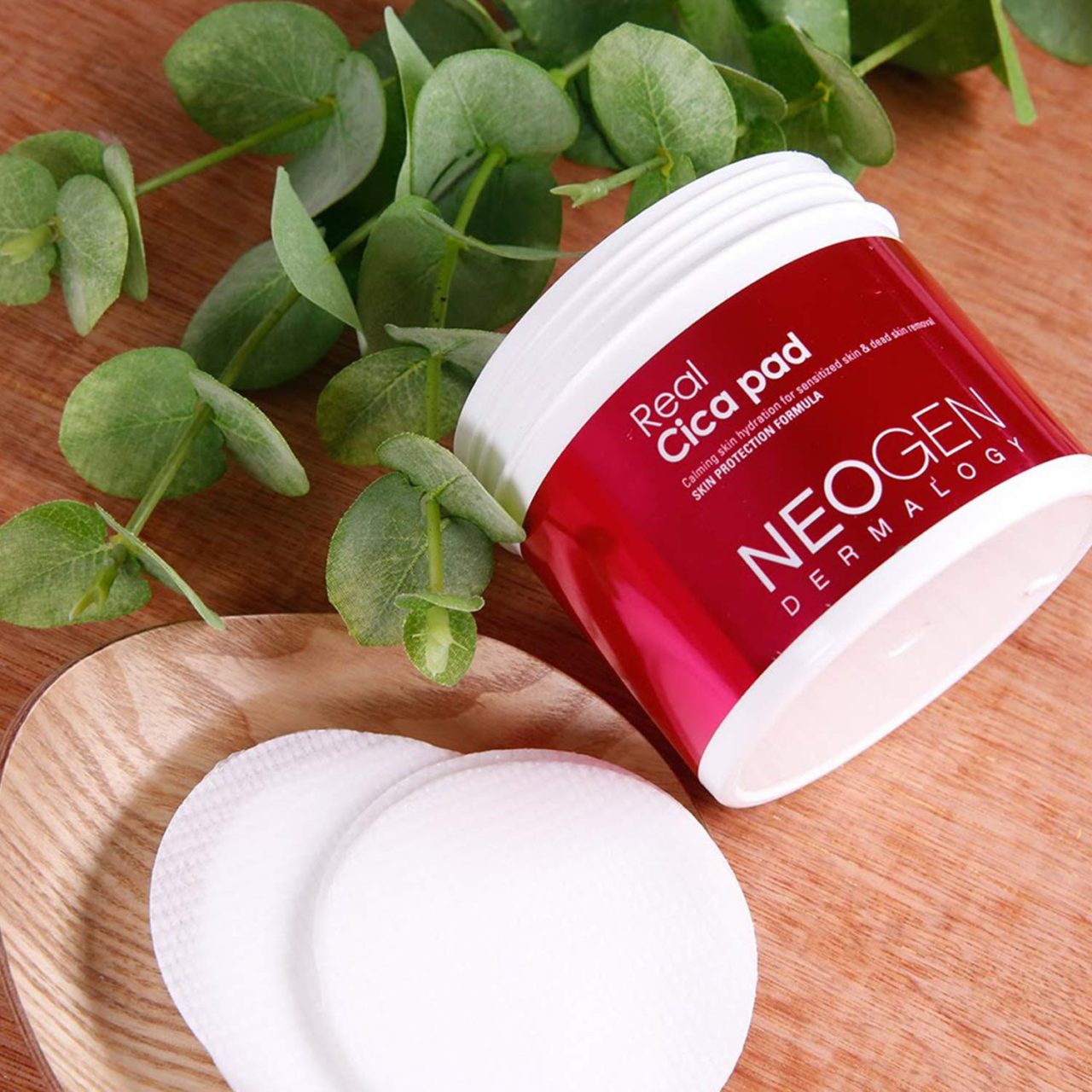 [NEOGEN] Dermalogy Real Cica Pad
KShs2,300
When you're dealing with inflamed acne or highly sensitive skin, toning and exfoliating might be the last thing you want to do, but these pads may change your mind. They come soaked in an essence formulated with Centella asiatica extract, a popular K-beauty ingredient, to soothe and smooth skin without causing irritation.
[NEOGEN] Dermalogy Real Cica Pad
The concentrated formula also reduces redness and inflammation and helps promote collagen production, giving you a stronger skin barrier and a more even complexion. The formula contains hyaluronic acid to hydrate the skin and is free of potential irritants like parabens, artificial fragrance, and mineral oil. With a low pH of 5.83, these pads are gentle enough to use daily and will ensure your skin is smooth and balanced.
90 pads / 150 ml
REAL CICA PAD
High Density Super Fine Fiber Pad for Daily Skin Refining + Moisture Calming
Helps smoothly calm the skin using a soft super fine fiber pad saturated in a gentle cica repair essence which rapidly delivers benefits of exfoliating and repairing skin without irritating the skin while supplying a hydrating, skin-calming finish.
MAIN INGREDIENT

Madeca Cream Ingredient(Centella Asiatica)
The ingredient that is known to generate new skin! Formulated to deliver a completely transformed skin with just one pad.
HOW TO USE
After cleansing, gently wipe the pad across the entire face and neck in the direction of the skin's texture while avoiding the eye area. After wiping, gently pat the remaining essence on the skin until fully absorbed.
Only logged in customers who have purchased this product may leave a review.