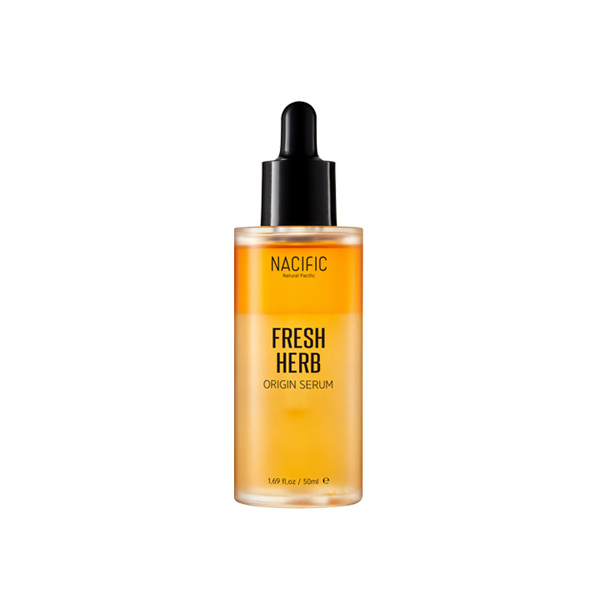 Sale
[NACIFIC] FRESH HERB ORIGIN SERUM
The Nacific Fresh Herb Origin Serum is a hydrating and nourishing serum that helps fight wrinkles, minimise pores, brighten dullness and treat skin troubles.
This anti-oxidant enriched serum enhances elasticity, prevents premature wrinkling, balances oil and moisture and tones. It also helps relax the skin by using Aloe Vera in place of purified water and vegetable components instead of synthetic preservatives.
Recommended for those with the following concerns:
1. Those with enlarged, distended pores.
2. Those who suffer from fine wrinkles.
3. Those with numerous skin concerns.
4. Those whose skin dries out quickly.
5. Those with rough skin.
Size: 50 ml
In stock
[NACIFIC] FRESH HERB ORIGIN SERUM
Made with a bi-phase oil-essence formula, and packed with vitamins, antioxidants, aloe and vegetable components, this serum tingles ever-so-slightly on the skin, but this lessens as your skin's condition improves.
After cleansing and toning, shake the serum to mix before applying. Pat lightly onto the skin to help with absorption. Follow up with a moisturiser.