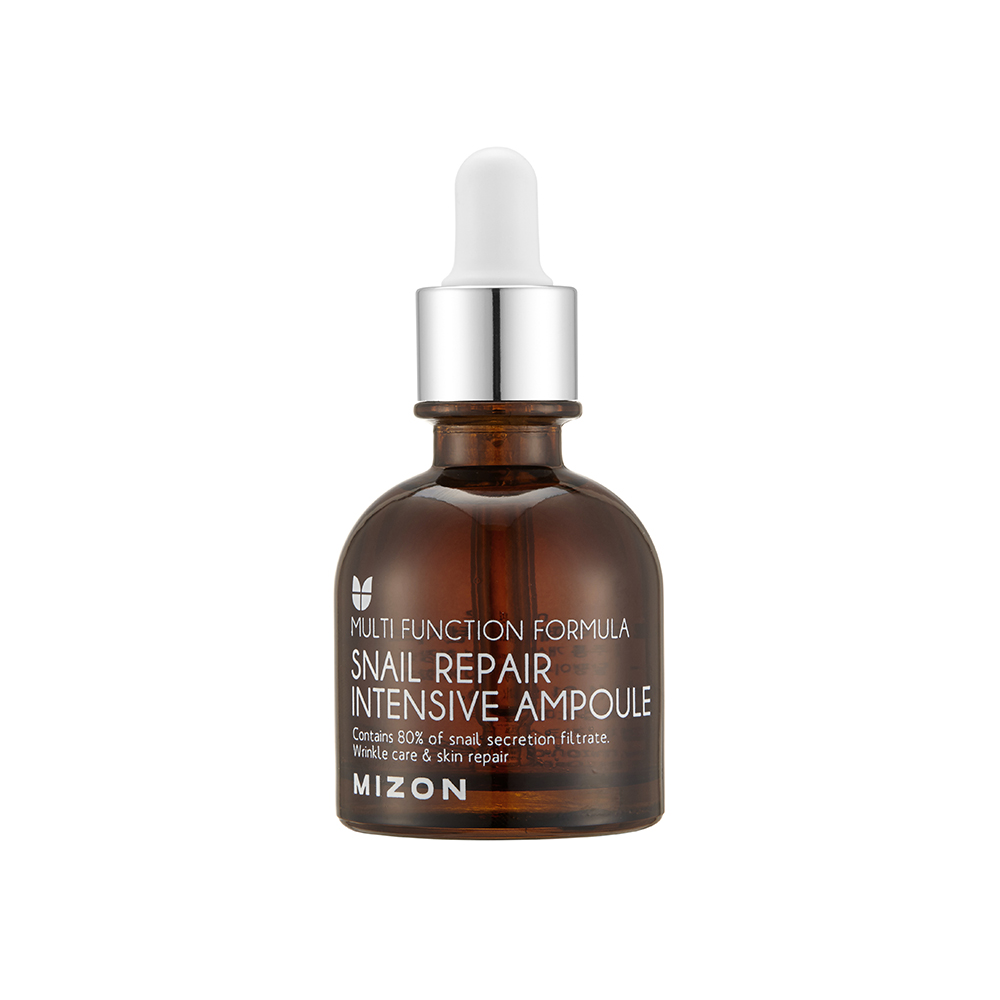 [MIZON] SNAIL REPAIR INTENSIVE AMPOULE
KShs2,400
Introducing the Snail Repair Intensive Ampoule—another exiciting formulation featuring our favorite hero ingredients, snail mucin, in a concentrated serum! Formulated with 80% of the ever-famous snail filtrate, this serum has the same properties as Mizon's other snail products, which are valued for helping to reduce the appearance of acne scarring, fine lines, and troubled skin. Packed with other active ingredients like hydrating hyaluronic acid and antioxidant-rich cocoa, this product applies to the skin silky smooth and leaves it feeling revived.
[MIZON] SNAIL REPAIR INTENSIVE AMPOULE
How to Use:
Apply after cleanser, toner and essence.
Pat onto skin in upward and outward motions until fully absorbed.
Follow up with moisturizer.
Only logged in customers who have purchased this product may leave a review.