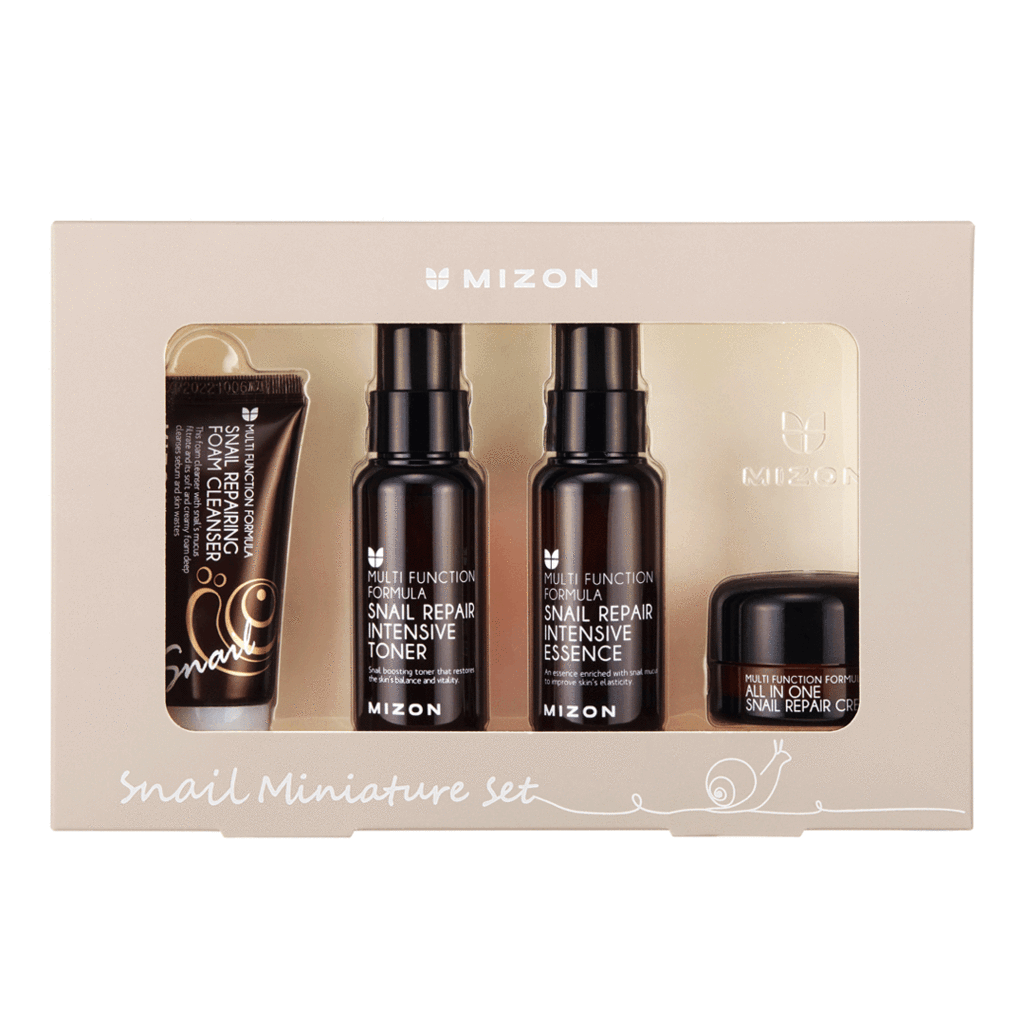 [MIZON] Snail Miniature Set (Foam Cleanser + Toner + Essence + Cream)
KShs2,500
Exclusive set consisting of mini items from MIZON's bestselling snail series, including Snail Repairing Foam Cleanser, Snail Repair Intensive Toner, Snail Repair Intensive Essence and All In One Snail Repair Cream. Products are infused with a high content of snail mucin to moisturize and repair skin. All formulas are free from harmful chemicals such as artificial colorants and fragrances, as well as paraben.
Snail extract helps to reduce wrinkles, dull skin, and dark spots. Cleanses pores, blackheads, and controls sebum. Moisturizes the skin and keeps it radiant.
Out of stock
[MIZON] Snail Miniature Set (Foam Cleanser + Toner + Essence + Cream)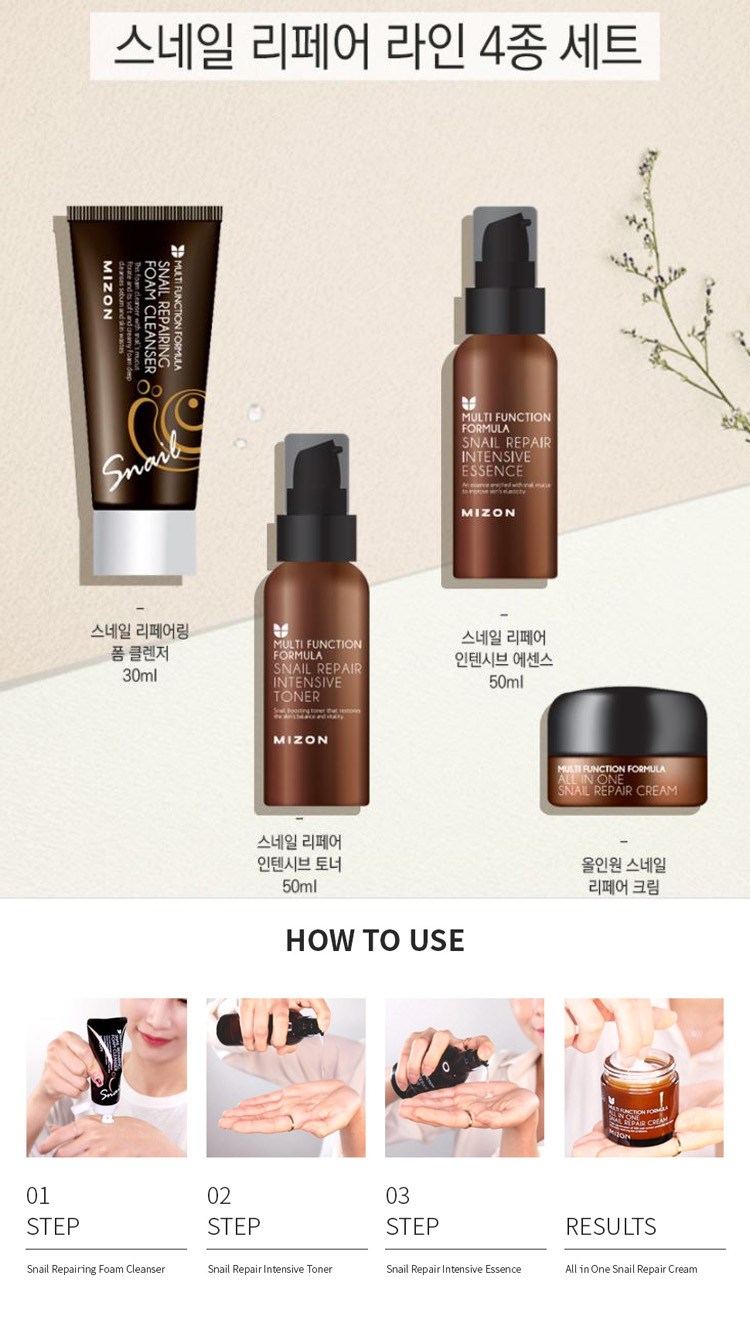 Snail Repairing Foam Cleanser 30ml
Foam cleanser with snail extract that forms firm bubbles for smooth cleansing. Takes care of skin wastes, blackheads, and sebum, moisturizing the skin.
Snail Repair Intensive Toner 50ml 
Snail boosting toner with a light formulation that provides instant moisture without drying the skin. Forms a moisture film to protect rough skin.
Snail Repair Intensive Essence 50ml
Snail essence with a high concentration of snail mucin extract to improve skin's elasticity. Tightening effect, moisturizing dry skin.
All In One Snail Repair Cream 15g
All-in-One Solution for all skin concerns. With 92% snail extract, it helps skin to regenerate and solves multiple troubles. A lightweight texture that absorbs quickly.
Experience a complete skincare routine with Mizon Snail Miniature Set. To begin, Snail Repairing Foam Cleanser melts away heavy makeup, dirt and everything in between while leaving skin protected and pampered. There's also Snail Repair Intensive Toner to build up your natural moisture barrier and Snail Repair Intensive Essence to restore elasticity to the skin. For your daily dose of vitality, Mizon All In One Snail Repair Cream constantly fixes skin barrier and speeds up healing of visible skin damages.
How to use: 
Foam cleanser – Create a rich lather, massage onto your face and rinse off with lukewarm water.
Toner – Soak a cotton pad with an adequate amount of toner. Gently wipe across the entire face.
Essence – Massage gently onto the face.
Cream – Gently apply and tap onto the skin.