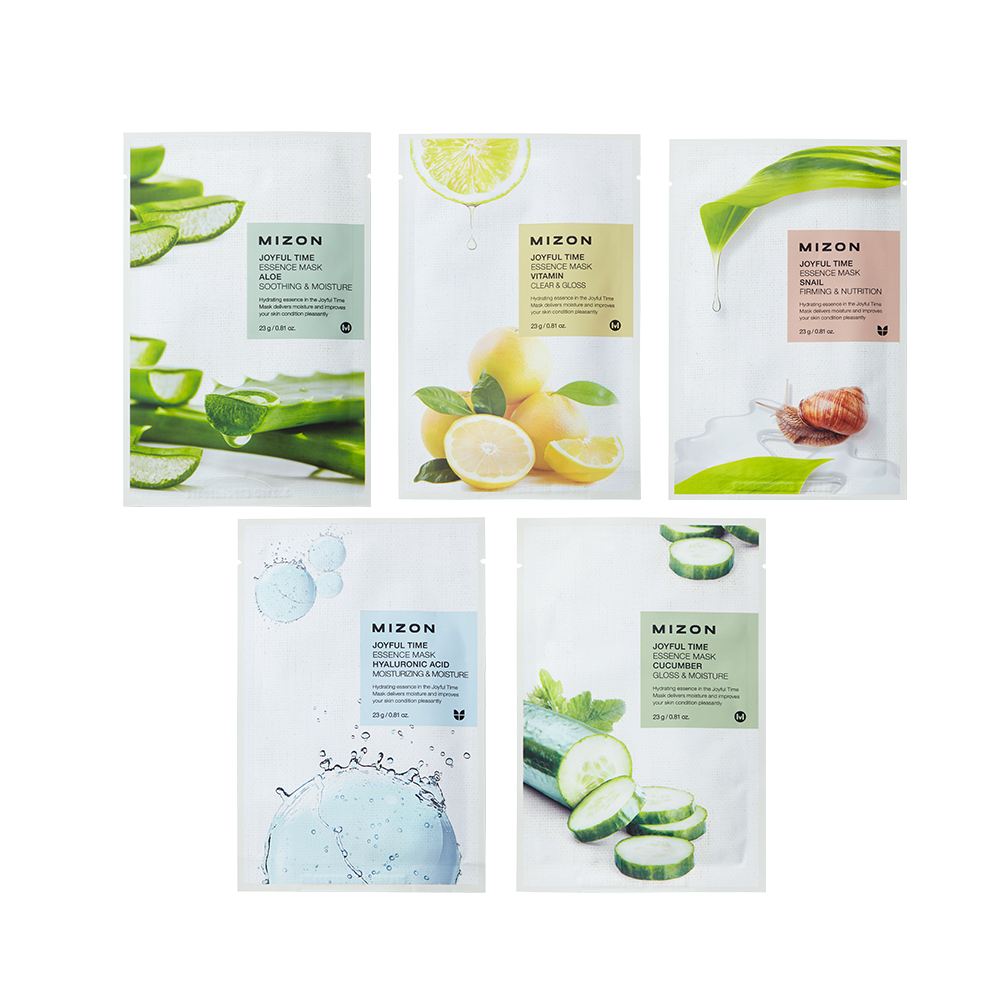 MIZON – Joyful Time Essence Mask
KShs200
Joyful Time series of face masks are impregnated with a rich gel essence that penetrates into the deep layers of the skin, delivering the optimal amount of moisture, vitamins, macro- and microelements to maintain health and beauty.
Even after a single application of this mask, you can see the effect noticeable to the eye. The skin becomes smooth, the complexion is evened out, traces of fatigue and lack of sleep disappear.
MIZON – Joyful Time Essence Mask
Varieties include: snail (firming and nutritional), vitamin (transparent and Pomegranate (Vitality & Firming), Hyaluronic acid (Hydrating and moisture), Aloe (Litative and Humidity),  , Cucumber (Gloss and humidity),
How to use it:
Carefully remove the mask from the packaging and place it on the clean face. Leave for 15/20 minutes. Then carefully remove the mask and tap the residue to make them absorb better.
Each variety of the Mizon Joyful Time Essence mask contains botanical extracts and green tea that respond to various skin problems, minimize moisture loss and improve the vitality of the skin.
Tip: Pat the extra essence all over your neck, elbows and knees to hydrate.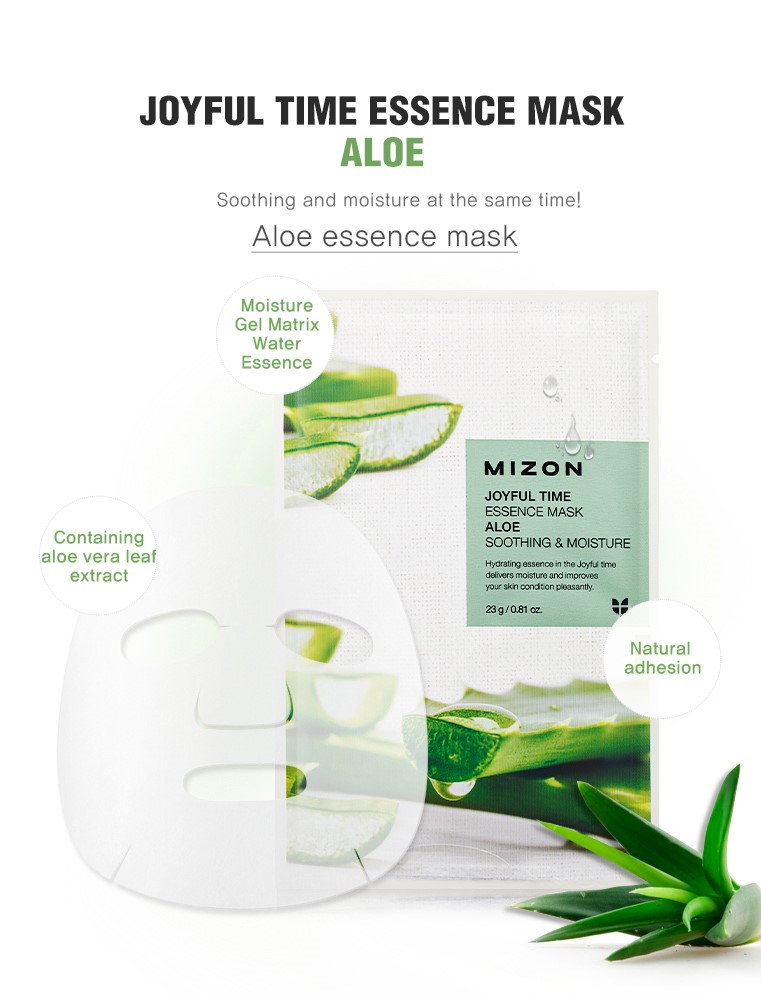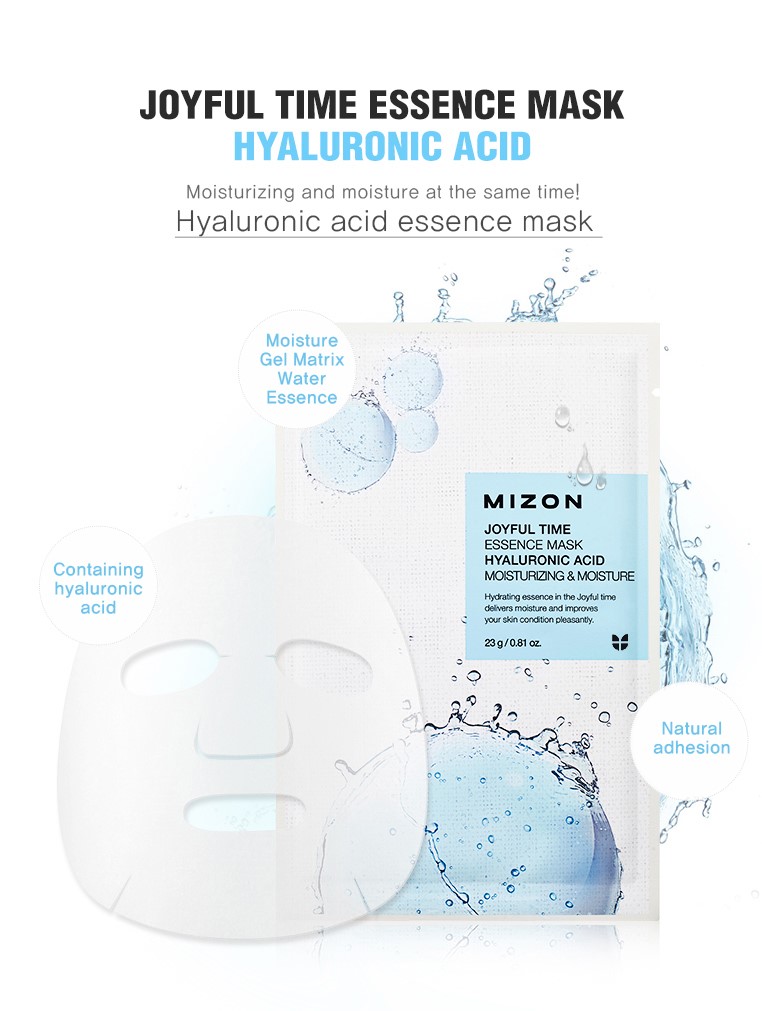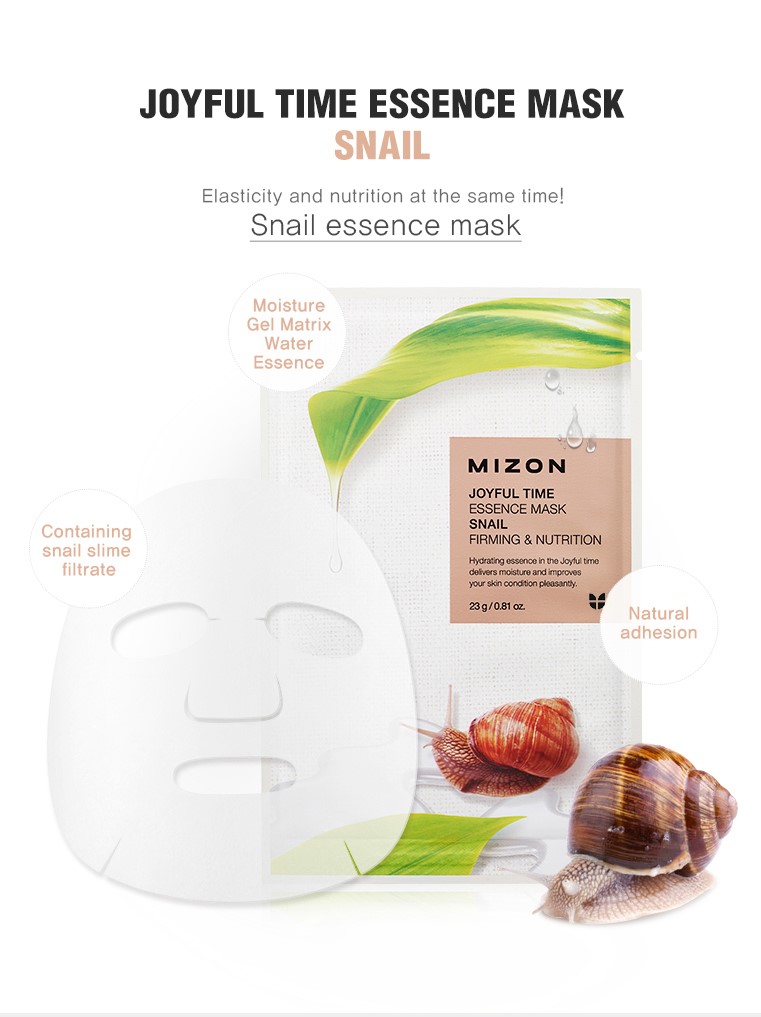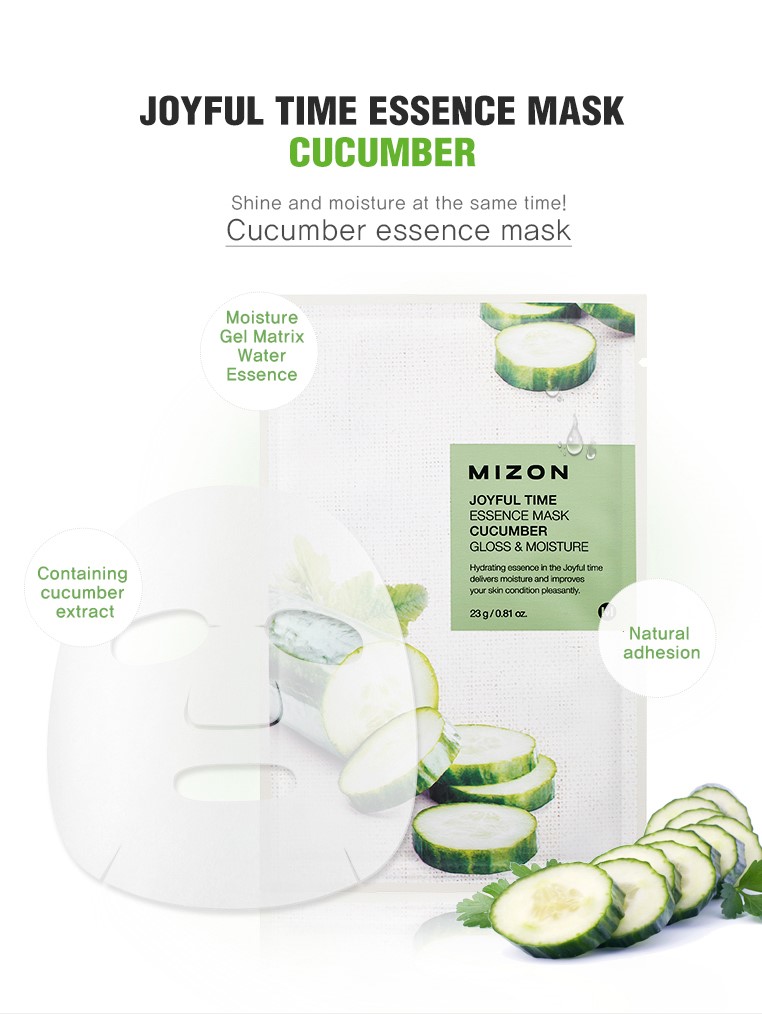 | | |
| --- | --- |
| Choose Option | Aloe, Vitamin, Snail, Cucumber, Hyaluronic Acid |
Only logged in customers who have purchased this product may leave a review.