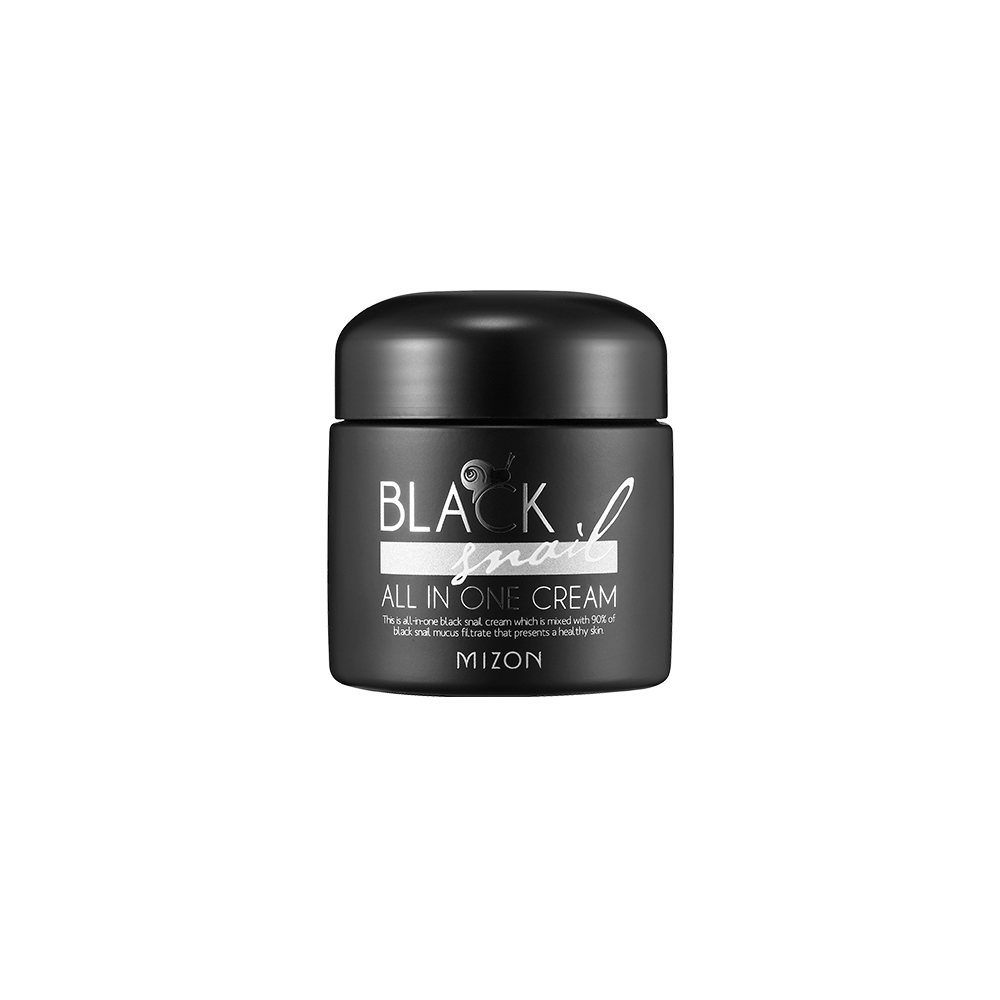 [MIZON] Black Snail All In One Cream 75ml
KShs2,900
Chock-full of antioxidants
A premium moisturizer formulated with 90% Black Snail filtrate. The filtrate comes from the ever-resilient black snail, lauded for its ability to survive harsh environments. In addition to the highly concentrated snail mucin, 20 different plant extracts, adenosine, peptide, and niacinamide, this cream works to address a wide range of skin concerns, including pores and blackheads, rough or dull complexion, dark spots, blemishes, and even scarring. Paraben-free, artificial color and fragrance-free.
[MIZON] Black Snail All In One Cream 75ml
Formulated with 90% black snail filtrate, 20 kinds of black plant extracts and niacinamide, this cream repairs skin, tightens pores and improves skin tone and texture with its fragrance-free formula.
(1) More hydrating than its sibling All-in-One Snail Repair Cream, this premium edition contains olive oil, panthenol, sunflower seed oil, and shea butter, which also helps to smooth out fine lines.
(2) Brightening concerns are addressed with adenosine and niacinamide.
(3) Finally, this formulation is chock-full of antioxidants, and includes cocoa extract, garlic (a natural antiseptic), grape extract, and mushroom extract, to name a few.
Results may vary.