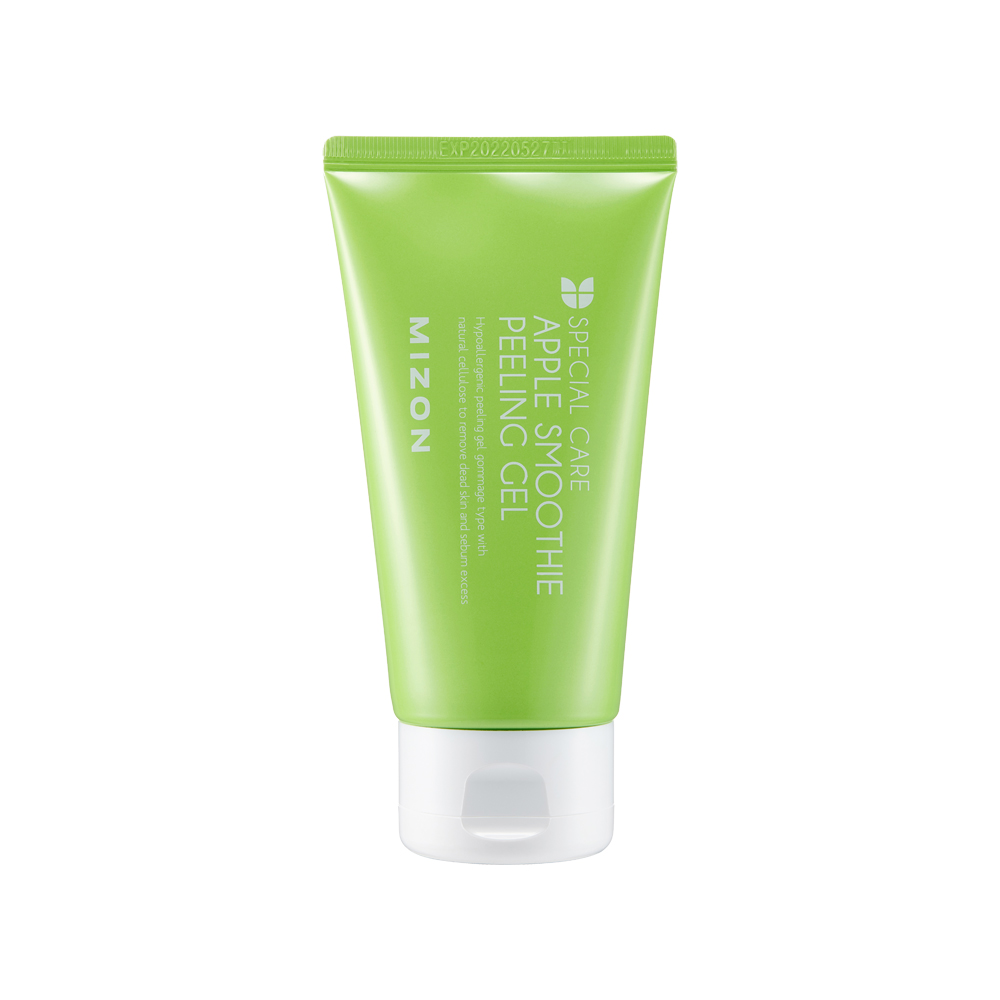 [MIZON] Apple Smoothie Peeling Gel
KShs1,800
No more harshness
This ultra-gentle exfoliating gel rids the skin of dead skin cells and dirt without harsh chemicals or skin-irritating microbeads. We see why this has received so much love in Korea. Experience this cocktail of fruit and botanical extracts that helps renew skin. Dirt and dead skin gently dissolve and rub off leaving your skin uber-soft. Appropriate for all skin types.
Skin Concerns
Acne

Blackheads

Dark Spots / Hyperpigmentation

Dullness

Fine Lines/Wrinkles

Oiliness

Pores
[MIZON] Apple Smoothie Peeling Gel
(1) Natural papaya extract contains papain which "digests" dead and/or damaged skin tissue while leaving new, healthy tissue intact for incredibly easy and effective exfoliation
(2) Apple extract contains natural alpha hydroxy acids which further contributes to gentle exfoliation for smoother, brighter skin
(3) Apple is also astringent, tightening pores and helping to clear acne-causing agents
(4) Citrus extracts brighten skin to make it clearer and more radiant
How to Use
Wash face, dry face and leave the gel on for 1-2 minutes. Gently massage the gel on the face and then rinse off with lukewarm water. Concentrate the product on dry flakes and pores to buff skin to a smooth finish.

Only logged in customers who have purchased this product may leave a review.