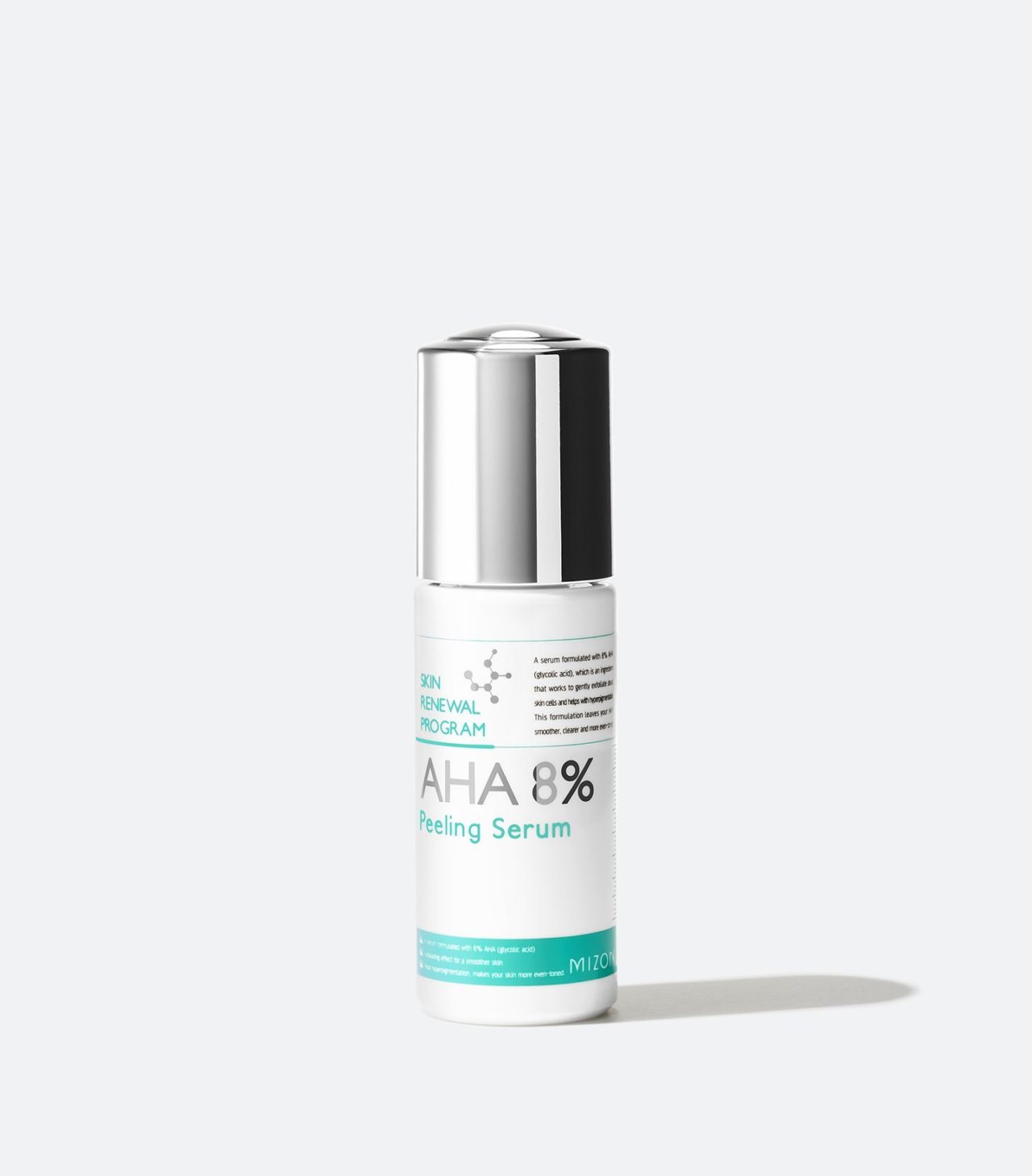 Sale
[MIZON] AHA 8% Peeling Serum
Look smoother, clearer and more even-toned
A serum formulated with 8% AHA (glycolic acid), which is an ingredient that works to gently exfoliate dead skin cells and helps with hyperpigmentation. The bottle features a convenient dropper dispenser for controlled application. This formulation can help leave your complexion looking smoother, clearer and more even-toned. Ideal for all skin types.
Chemical exfoliant serum features glycolic acid—an AHA, which helps to resurface the skin and fade dark spots.
The formulation also includes papaya, another ingredient used for retexturizing—and brightening the skin.
However, it's not all exfoliation. Mizon has made this product a balanced formula by adding some moisturizing agents and anti-inflammatory ingredients—aloe is calming and hydrating, panthenol is moisturizing, and Portulaca Oleracea Extract is anti-inflammatory.
Finally, arnica extract is anti-bacterial and anti-inflammatory.
[MIZON] AHA 8% Peeling Serum
Ingredients panthenol and allantoin form a moisturizing barrier after skin exfoliation by 8% AHA, leaving skin smooth and supple. Aloe vera, purslane and arnica extracts are added to protect skin from external aggressors. Apply after toner.
Benefits:
MIZON AHA 8% Peeling Serum is a daily peeling essence that effectively exfoliates with 8% AHA for a smooth baby-like skin.
The daily peeling serum that smoothly exfoliates dead skin cells that cause various skin concerns.
Panthenol and allantoin form a moisture barrier on dry skin to leave your skin supple for a long time.
Aloe vera leaf extracts, purslane extracts, and arnica flower extracts protect your skin from harmful stressors and troubles.
How to use:
Release an appropriate amount after toner and gently apply over face.
It is recommended that you use this produce once a day in the evening.