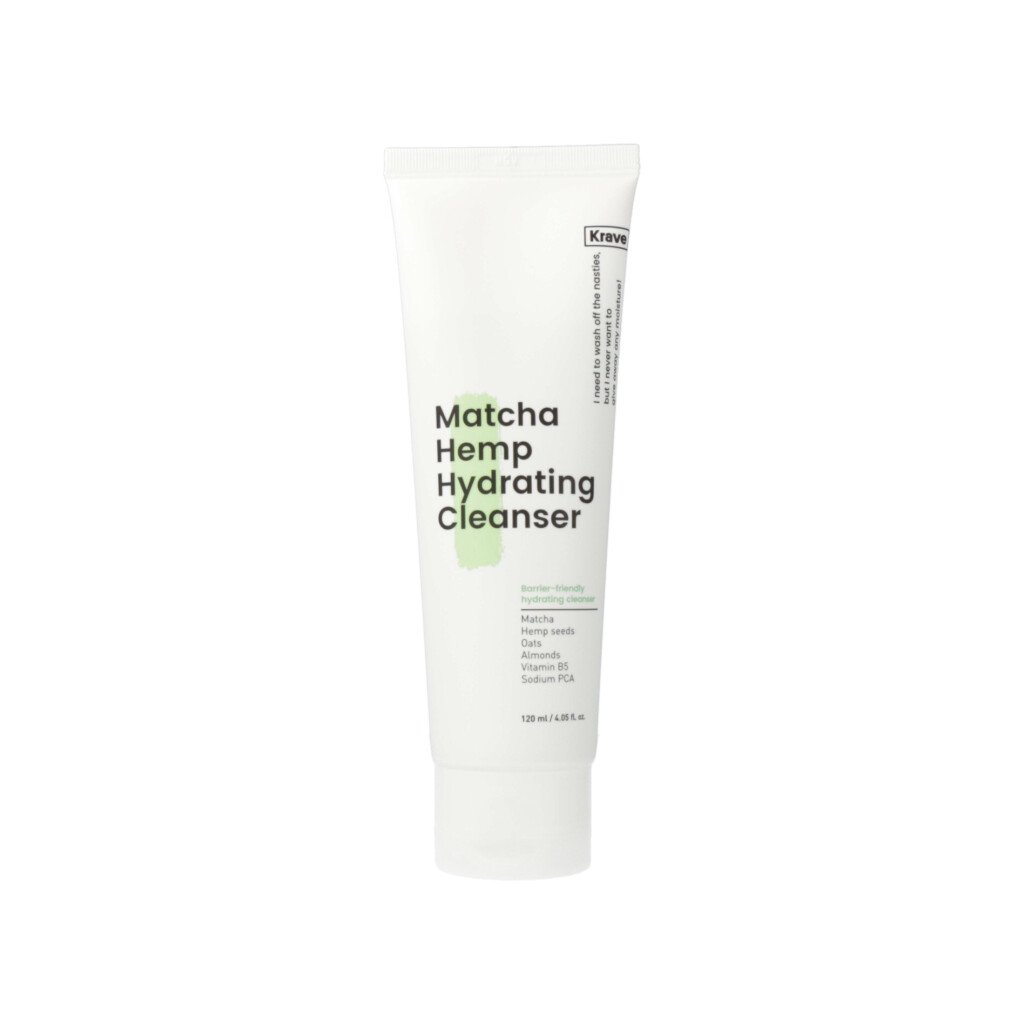 [Krave Beauty] Matcha Hemp Hydrating Cleanser
KShs2,600
An antioxidant-rich jelly cleanser that's as satisfying to use as it is effective. The bouncy gel formula creates a silky lather on the skin that lifts away impurities and irritants accumulated during the day. The best part? No dry, tight after-feeling like conventional cleansers.
A Clean Slate
Skincare wisdom tells us that a super clean face = super tight skin, but we're calling BS on that. We think a good cleanser can be effective and gentle at the same time. Cue Matcha Hemp Hydrating Cleanser, the face wash that leaves your skin feeling cleaner and better. It uses coconut-based surfactants to deeply cleanse without stripping. Instead, nourishing Matcha and Hemp Seed Oil restore essential amino acids and antioxidants to the skin. No residue, no tightness, no worries.
Out of stock
[Krave Beauty] Matcha Hemp Hydrating Cleanser
For Squeaky Clean Pores:
Start with Matcha Hemp Hydrating Cleanser and follow with Kale-Lalu-yAHA exfoliator to decongest skin.
Dry Skin Pick-Me-Up:
Cleanse in the evening and feel free to skip in the morning. Instead, layer on Oat So Simple Water Cream for an instant skin refresh.

How to Use
STEP 1
Start with a not-so-clean face (kind of important here).
STEP 2
Wet your skin and apply a nickel-sized amount onto your face.
STEP 3
Gently massage and avoid aggressive rubbing. Rinse off with lukewarm water.
FREE TIP
If you have makeup on, we recommend using a makeup remover first or double cleansing.