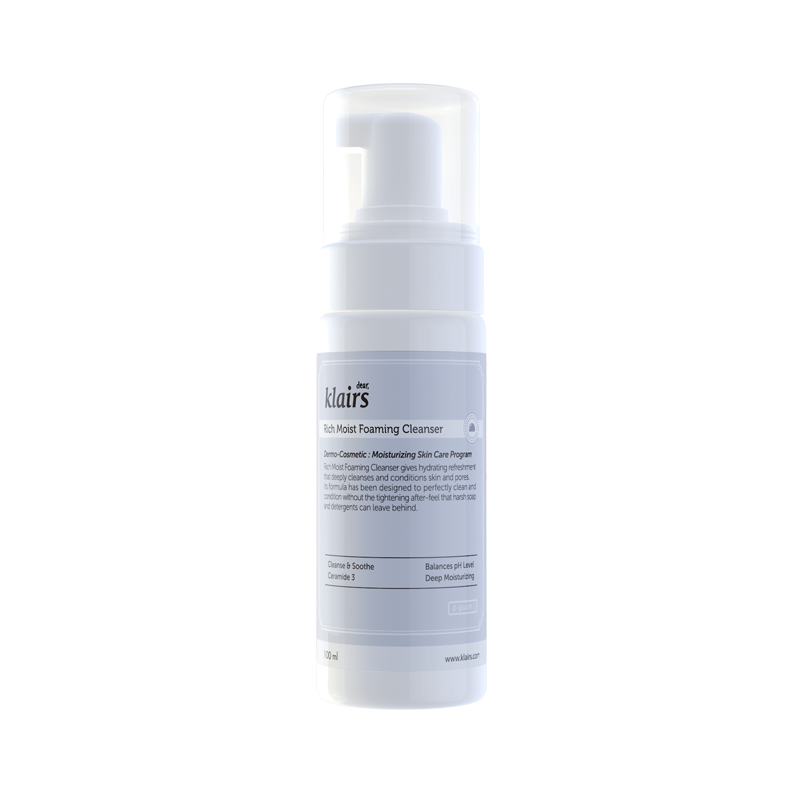 [Klairs] Rich Moist Foaming Cleanser
KShs2,300
Proper skin care starts from the right hypoallergenic face wash cleanser. If you have troubled or sensitive skin, start treating the problem by changing your cleanser. Created with an amino acid cleansing formula (the main component of protein) instead of using chemical detergents (Sodium Lauryl Sulfate, SLS), the Rich Moist Foaming Cleanser keeps your skin moisturized while cleansing your pores. This hypoallergenic cleanser contains hyaluronic acid, ceramide 3 and olive oil for softer skin and maximum hydration. This low irritant amino acid cleanser will change your skin from you moment you start using it!
Acid balanced cleanser will help retain your skin's moisture level after the facial wash. This hypoallergenic face wash contains low irritant exfoliating ingredient for sensitive skin so that you can feel smooth skin texture afterwards.
[Klairs] Rich Moist Foaming Cleanser
Volume : 100ml
All skin types
Only logged in customers who have purchased this product may leave a review.