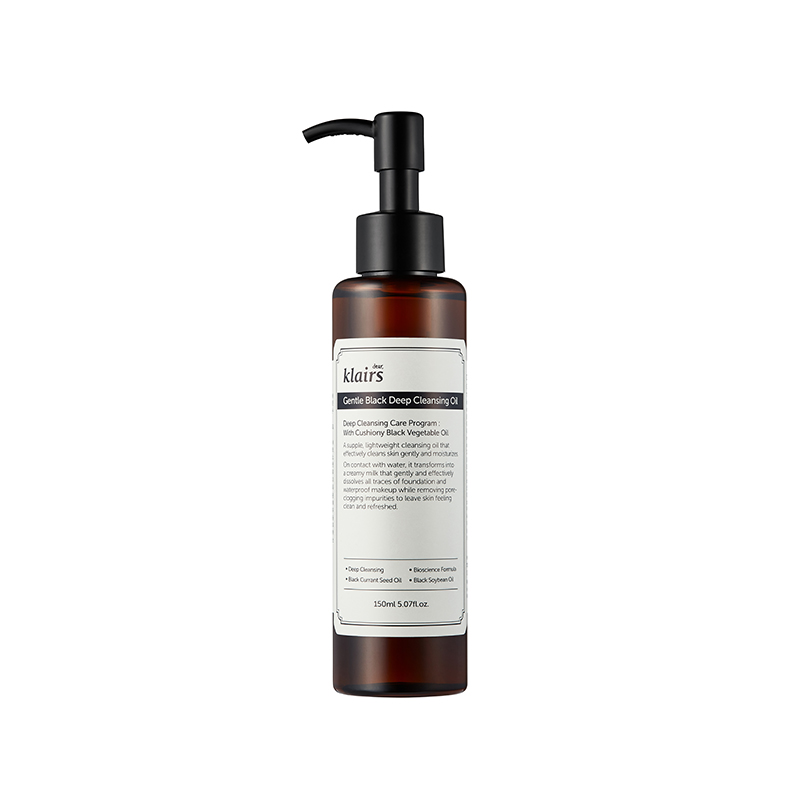 [Klairs] Gentle Black Deep Cleansing Oil
KShs2,600
When your skin breaks out and hasn't been looking its best, then it's time to start double cleansing.
It's the process in which you clean your skin twice with oil-based cleanser to dissolve all the makeup and then with water-based cleanser to deeply cleanses the pores and remove impurities.
Klairs Gentle Black Deep Cleansing Oil  melts of all the makeup without feeling greasy. It's selected as the best oil-based cleanser for sensitive skin due to its ingredients extracted from nature.
[Klairs] Gentle Black Deep Cleansing Oil
Black Bean controls sebum production, increases the skin's elasticity, and provides a soothing effect.
Black Sesame Oil prevents dehydration and skin aging while providing powerful effects from antioxidant through various useful components such as Beta-carotene, Rinolenic acid, Sesamin, Sesaminol and Tocopherol.
Black Currant Seed Oil strengthens the skin's protective layer to prevent the evaporation of moisture from the skin. It promotes skin cell regeneration and provides antioxidant effects by containing various minerals.
Volume : 150ml
All skin types
Only logged in customers who have purchased this product may leave a review.