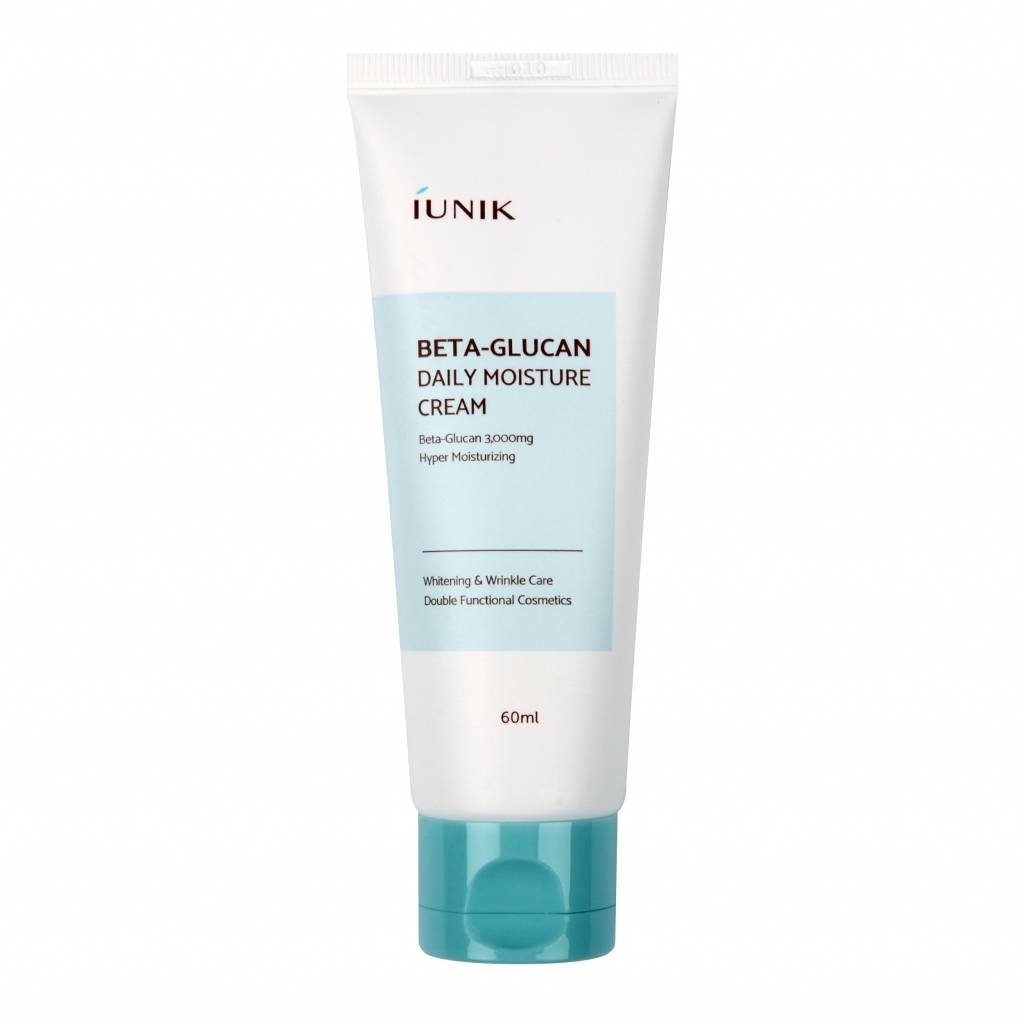 [iUNIK] Beta Glucan Daily Moisture Cream 60ml
KShs1,500
The iUNIK Beta Glucan Daily Moisture Cream is a highly moisturising cream that calms and brightens the skin, while improving its barrier function. Beta Glucan is a popular ingredient known for its strengthening, lifting, soothing and hydrating benefits, especially for dry, sensitive, parched or damaged skin. Centella Asiatica Extract and Aloe Vera Leaf Powder is also present to help boost its soothing effect, while Red Fruit Complex (Plums, Raspberries, Peaches, Pomegranate, Figs) help nourish and revitalise the skin.
[iUNIK] Beta Glucan Daily Moisture Cream 60ml
BETA GLUCAN DAILY MOISTURE CREAM
This cream helps moisturize dry skin and improve skin barrier function with beta-glucan, a natural moisturizer from mushrooms, along with Centella Asiatica extract and a special red fruit complex. (Prunus, Raspberry, Strawberry, Peach, Punica)
Hyper Moisturizing
Brightening & Wrinkle care
Containing 3000mg beta-glucan, this cream can be used daily to moisturize, firm and heal damaged skin. Enriched with red fruit complex to revitalize, plus centella extract and aloe powder to soothe sensitive skin.