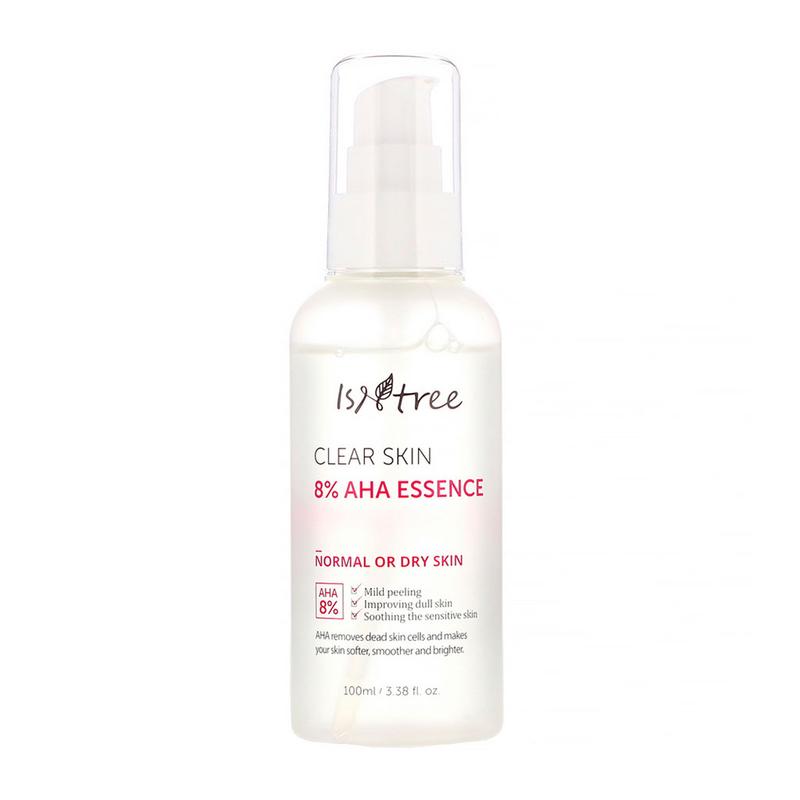 Sale
[Isntree] Clear Skin 8% AHA Essence
The ISNTREE Clear Skin 8% AHA Essence is an exfoliating essence containing 4% glycolic acid and 4% lactic acid to naturally eliminate dead skin cells for a smoother and brighter complexion. Glycolic acid has the smallest molecular size of any AHA, so it works the most effectively, as it can penetrate deeper and quickly into the skin. Working together with lactic acid, which is more gentle and has hydrating benefits, this combo makes the ultimate AHA duo for clearer skin. Centella asiatica extract and hyaluronic acid are also present to help soothe and calm sensitive skin.
[Isntree] Clear Skin 8% AHA Essence
The "Clear Skin 8% AHA Essence by Isntree" uses two kinds of AHAs: 4% strong Glycolic Acid and 4% gentle Lactic Acid.
This ensures that it can help treat dull skin without drying it out.
The Clear Skin 8% AHA Essence soothes the skin while sloughing away dead skin cells and other impurities that cause clogged pores with mild peeling.
it's free of parabens, pigment, artificial fragrance, animal ingredients, surfactants, mineral oil, alcohol, silicone and fragrance.
This do-all ingredient is quite the multitasker: it deals with acne, dark spots caused by acne, clogged pores, wrinkles, sun damage, and dullness!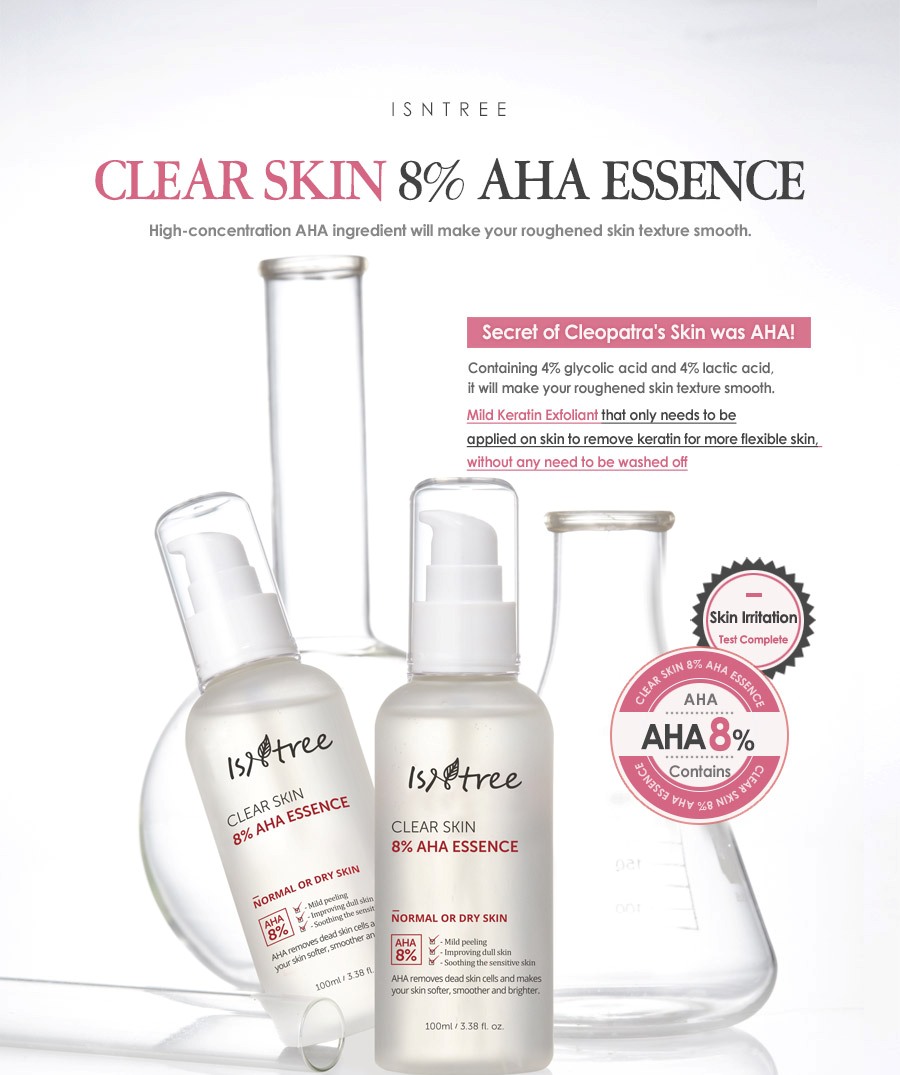 Only logged in customers who have purchased this product may leave a review.