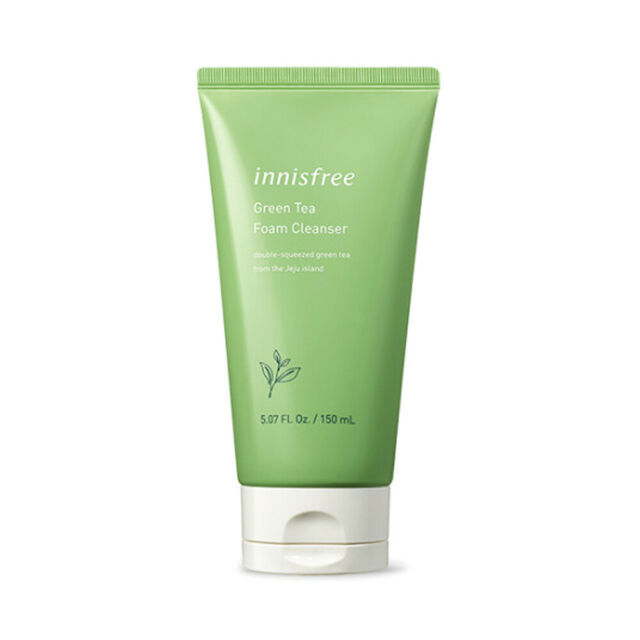 [Innisfree] Green Tea Foam Cleanser
KShs1,200
Hydrating cleansing foam with green tea
Refreshing cleansing foam with Jeju Green Tea Extract hydrates skin while whisking away dirt and impurities, leaving skin feeling clean.
Benefits
Lather up this creamy foam infused with hydrating green tea grown on innisfree's USDA-certified organic (Control Union Certifications CUC) fields on Jeju Island, Korea for skin that feels clean, soft, and hydrated. A naturally-derived surfactant from green tea root gives this cleanser its rich, micro-fine bubbles.
150ML
[Innisfree] Green Tea Foam Cleanser
Ingredients
The Story of Beauty Green Tea
Because the Green Tea you drink is not the same variety used for skincare, we took great care in selecting a breed specifically for its skincare benefits – not for its flavor. Born on our USDA-organic farm on Korea's Jeju Island, the new Beauty Green Tea was selected from 2,401 varieties. Rich in 16 hydrating amino acids, it's a variety specialized in skin moisture.
The organic leaves are plucked from the stem, steamed for 30 seconds to retain nutrients and pressed. The extract is then stabilized for freshness and purified for safe application to the skin. We double-squeeze the moisture from the leaves instead of creating a classic infusion, in order to best capture their skincare benefits.
Only logged in customers who have purchased this product may leave a review.