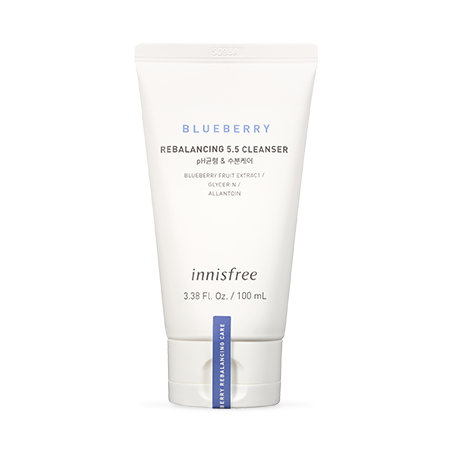 [Innisfree] Blueberry Rebalancing 5.5 Cleanser 100ml
KShs1,000
Mildly acidic foam cleanser that rebalances pH level for healthy skin with soft lather like the flesh of blueberry.
– Minimized skin stress produced during cleansing by controlling the oil-water balance and sub-acidic pH level so the skin can feel comfortable. Your skin reaches its best skin condition before moving on to your skincare routine.
– Protects the essential moisture and healthy lipid layer to keep skin feeling dewy and supple after cleansing.
[Innisfree] Blueberry Rebalancing 5.5 Cleanser 100ml
1. Restores a healthy pH level and oil-water balance
It helps restore the balance of weak acidic pH level and oil-water level for relaxed skin. Less stress is added to the skin while cleansing, creating a perfect makeup-ready skin.
2. A moist formula leaves essential moisture in the skin
Leaves essential moisture in the skin to keep it moisturised and healthy after cleansing.
3. Comforting and soft cleansing by dense blueberry bubbles
Helps you enjoy a relaxing cleansing experience with a dense and creamy lather that wraps around the skin.
HOW TO USE
Take an appropriate amount on wet hands and make rich lather and gently massage onto the entire face and rinse off with lukewarm water.
Only logged in customers who have purchased this product may leave a review.