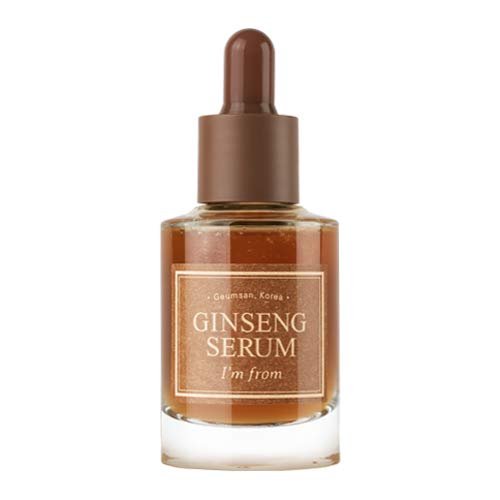 [I'm from] Ginseng Serum 30ml
KShs3,000
Formulated with 7.98% red ginseng extract harvested from Geumsan County in Korea, this serum is rich in nutrients and antioxidants that help in cell renewal. Skin becomes smoother, fine lines and wrinkles are diminished, and complexion is more supple and refined.
Infused with 7.98% essence from six-year old Red Ginseng to improve complexion and give elasticity.
Safe for use as it contains no harmful additives.
Ministry of Food and Drug Safety (Korea) certified.
Out of stock
[I'm from] Ginseng Serum 30ml
Contains 7.98% concentrated extract of 6-year Red Ginseng grown from Geumsan County, Korea, enhancing blood circulation to rejuvenate your skin and restore skin elasticity and firmness.
How to use:
1. After washing your face (both day and night), apply a thin layer onto the entire face with your fingertips.
2. Gently press your palms against your face for better absorption.
Notice:
Please be informed that package design of I'M FROM Ginseng Serum has been changed. Dropper's color changed from black to brown.