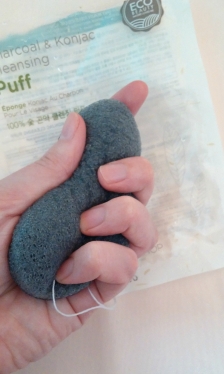 [THE FACE SHOP] Charcoal and Konjac cleansing puff
KShs650
The face shop Charcoal and Konjac cleansing puff is made of 10 % natural bamboo charcoal. It's soft texture is ideal for senstive skin. A little background about konjac sponges, they originated from Japan and are made out of a konjac root. Konjac is a root that has been used for food, medicine and beauty for ages.
Konjac sponges claim to give you radiant skin and help you with acne, blackheads and other skin issues.
[THE FACE SHOP] Charcoal and Konjac cleansing puff
Ingredients: 
Devil's tongue, bamboo charcoal.
Only logged in customers who have purchased this product may leave a review.