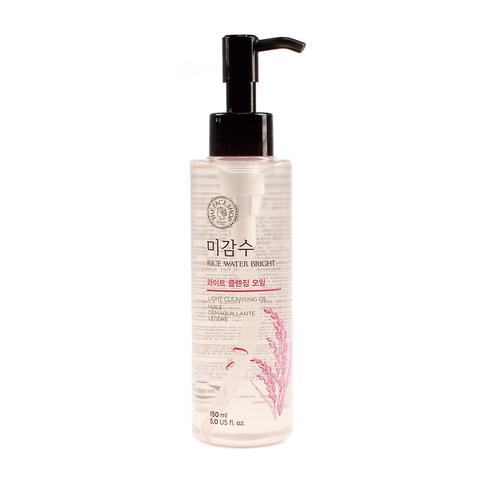 [FACE SHOP] Rice Water Bright – Light Facial Cleansing Oil
KShs1,500
Formulated without mineral oil, this light-weight cleansing oil dissolves any impurities on the skin's surface while hydrating the epidermis with jojoba oil.
The plant based ingredients such as rice bran oil and jojoba oil, it keeps the skin looking clean and bright. This cleansing oil is formulated without mineral oil.
Light Version – For Oily and combination skin type
[FACE SHOP] Rice Water Bright – Light Facial Cleansing Oil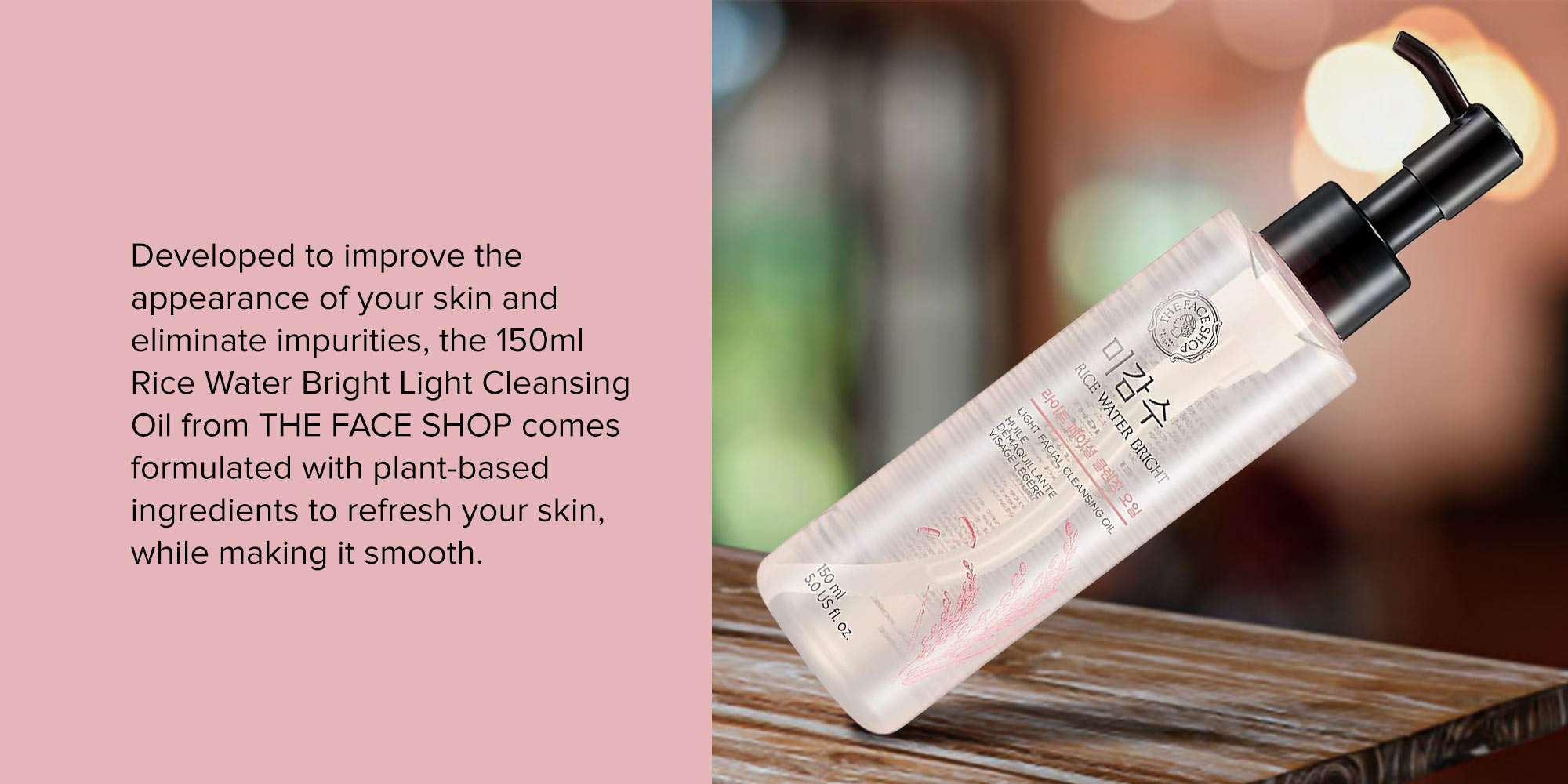 What is Rice Water❔
Rice water is the milky-white water enriched with Vitamin B and minerals, obtained after rinsing rice.
These substances help with moisturizing and brightening skin of all types. When high quality rice is washed, these nutrients dissolve to create a premiere and natural skin care product.
Benefits:
Removes oil based impurities like sebum, SPF, makeup, etc.
Serves as the first step of double cleansing
Brightens the skin
Takes you a step closer to glass like skin
How to Use:
Tie your hair back from your face
Apply a few drops on a cotton pad
Swipe across the face gently
Wash the face with a cleanser in lukewarm water
Only logged in customers who have purchased this product may leave a review.