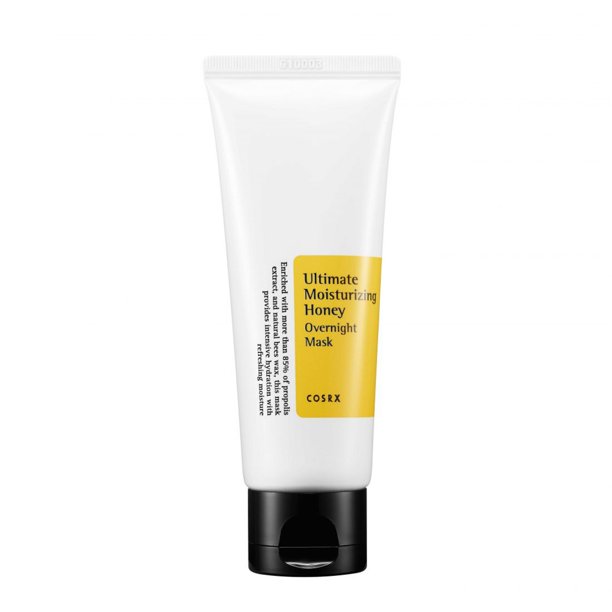 Sale
[COSRX] ULTIMATE MOISTURIZING HONEY OVERNIGHT MASK
Enriched with more than 87% of Propolis Extract and natural beeswax, this mask provides intensive hydration with refreshing moisture.
TIP : As a 3-in-1 mask, this product can be used as an overnight mask, a cream or as a wash off mask!
HOW TO USE

As an overnight mask: Use in the end of the basic skin care routine before bed. Apply a decent amount on the skin.
As a wash-off mask: Apply a generous amount of honey mask and leave it on for 15 minutes. Wash off with toner or tepid water.
As a cream (in the morning): Use in the end of the basic skin care routine and proceed with your normal makeup step.
KEY INGREDIENTS

Propolis Extract 87.26%
[COSRX] ULTIMATE MOISTURIZING HONEY OVERNIGHT MASK
Benefits:
Infused with propolis and herbal extracts, allantoin, sodium hyaluronate and adenosine to soothe, moisturize and pamper skin overnight as you sleep.
Can be used as a sleeping mask, wash-off mask or regular moisturizer.
60ML / 2.03 FL. OZ
Only logged in customers who have purchased this product may leave a review.