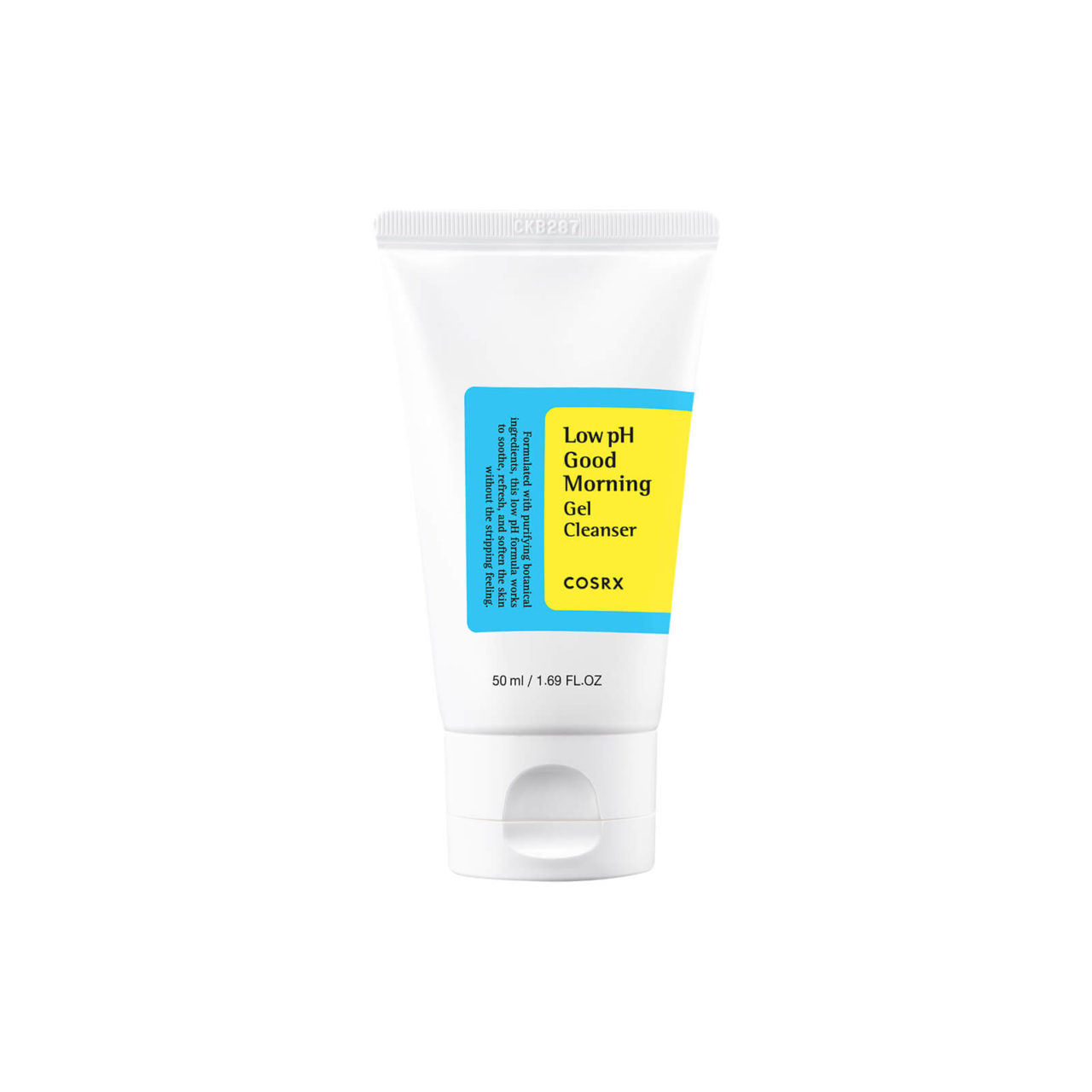 [COSRX] LOW PH GOOD MORNING GEL CLEANSER 20ml / 50ml
KShs300 – KShs800
Have a good morning! Have a good skin!
WHY IT'S SPECIAL:
Low pH Good Morning Gel Cleanser:
Cleanse daily with this gentle and effective gel type cleanser day and night, removing impurities while strengthening your skin barrier.
Cleanse for a Luminous Day and Silky Night:
While refining the skin texture, the cleanser will help cleanse with no stripping. Great for all skin types, wake up to a firmer-looking skin while letting it rest clean during the night.
Key Ingredients:
Cleanser is pH balanced, and uses tea-tree oil and BHA to soothe and strengthen for luminous and clear skin.
[COSRX] LOW PH GOOD MORNING GEL CLEANSER 20ml / 50ml
Affordable price at a smaller size  20ml /50ml
WHY choose Good Morning Mildly Acidic Cleanser?
Human skin's natural pH is around 5. This slightly acidic environment offers ideal environment for skin.
Don't get yourself fooled! Washing with water only in the morning is not acceptable even after the perfect wash day before at night!
Skin produces dead skins and sebum while you sleep. Mildly acidic cleanser softly removes those wastes and leaves skin hydrated all day long.
With Low pH Cleanser, make your skin environment healthy and protect your skin barrier.
How to use:
Use morning and night, after removing makeup. Begin with wet hands and face.
Squeeze a proper amount onto your hand and foam up.
Gently massage onto face avoiding the eye and mouth area.
Rinse with warm water.