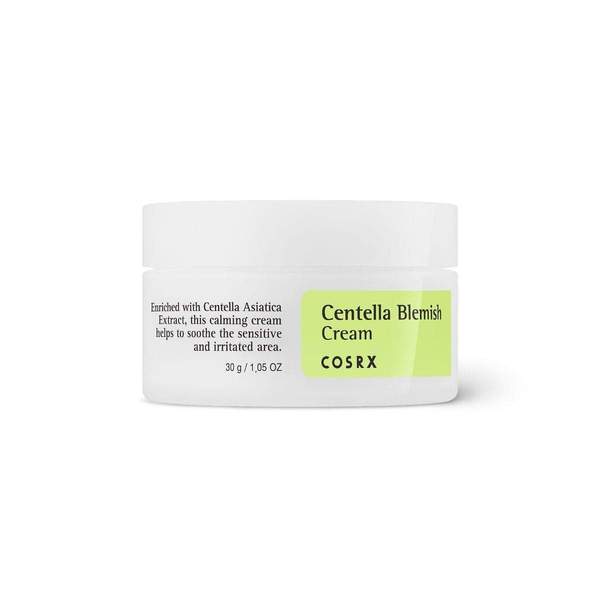 [COSRX] Centella Blemish Cream 30ml
KShs2,300
centella asiatica, help soothe irritated skin and calm inflammed red skin.
Spot treatment after breakout
Apply a thick layer of the cream on the spot where the skin has broken out to prevent dark acne scar.
Kept the ingredient list to the minimum
We kept the ingredient list short and simple and excluded all the unnecessary ingredients that might irritate the skin.
How to use:
Take a proper amount of the cream and apply a thick layer on the troubled, blemished spots.
[COSRX] Centella Blemish Cream 30ml
Suitable for all skin types, including acne-prone and sensitive.
Calm and relieve your skin with Centella Blemish Cream, a stress-relieving moisturiser.
Helping to alleviate stress on skin whilst addressing scars and blemishes, it delivers a protective veil that intensely nourishes and reduces the look of imperfections. Suitable for all skin types, the non-oily formula utilises all-natural ingredients, including Centella Asiatica Leaf Water for a calming effect; it relieves and moisturises sensitive skin and promotes a clarified and healthy-looking complexion.
Only logged in customers who have purchased this product may leave a review.