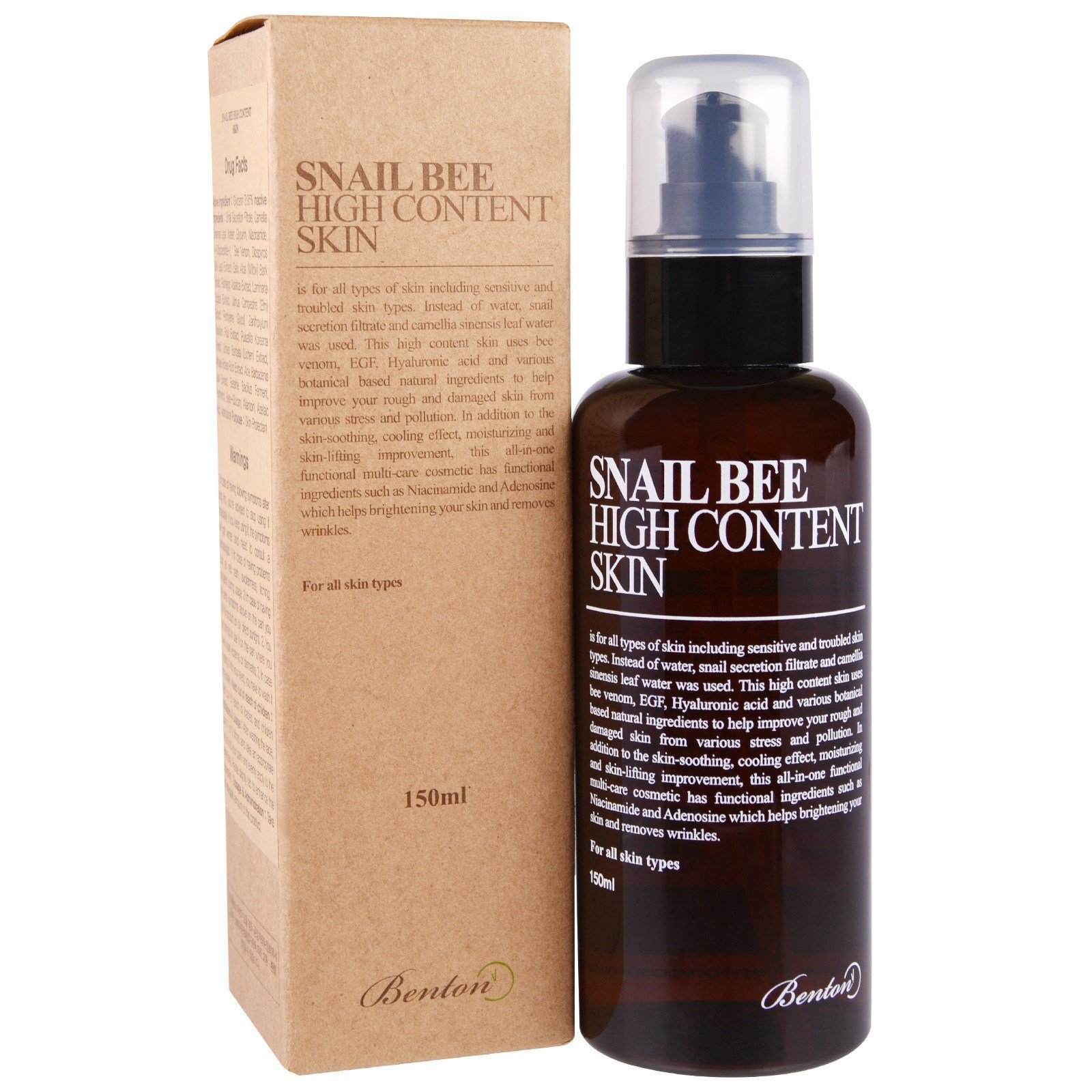 Sale
[Benton] SNAIL BEE HIGH CONTENT SKIN (Toner)
The BENTON Snail Bee High Content Skin is a repairing, soothing and balancing toner that keeps your skin hydrated and smooth. Free from alcohol or water, this toner is formulated with snail filtrate to balance, hydrate, repair damaged skin and improve skin texture. Bee venom, known for its natural anti-inflammatory properties, helps soothe acne, redness and irritation. This toner also helps improve your skin barrier function, removes any residue from cleansing, and preps the skin for the next steps in your skincare routine.
Suitable for all skin types.
In stock
[Benton] SNAIL BEE HIGH CONTENT SKIN (Toner)
■ HOW TO USE
After washing your face with Benton Honest Cleansing Foam, pump 1-2 times and take appropriate  amount and rub evenly spread on your face, and then gently tab to enhance the absorption.
■ MAIN INGREDIENTS
SNAIL SECRETION FILTRATE, CAMELLIA SINENSIS LEAF WATER, SH-OLIGOPEPTIDE-1
BEE VENOM, HOLLYHOCK ROOTS
150 ml / 5 fl oz
Only logged in customers who have purchased this product may leave a review.