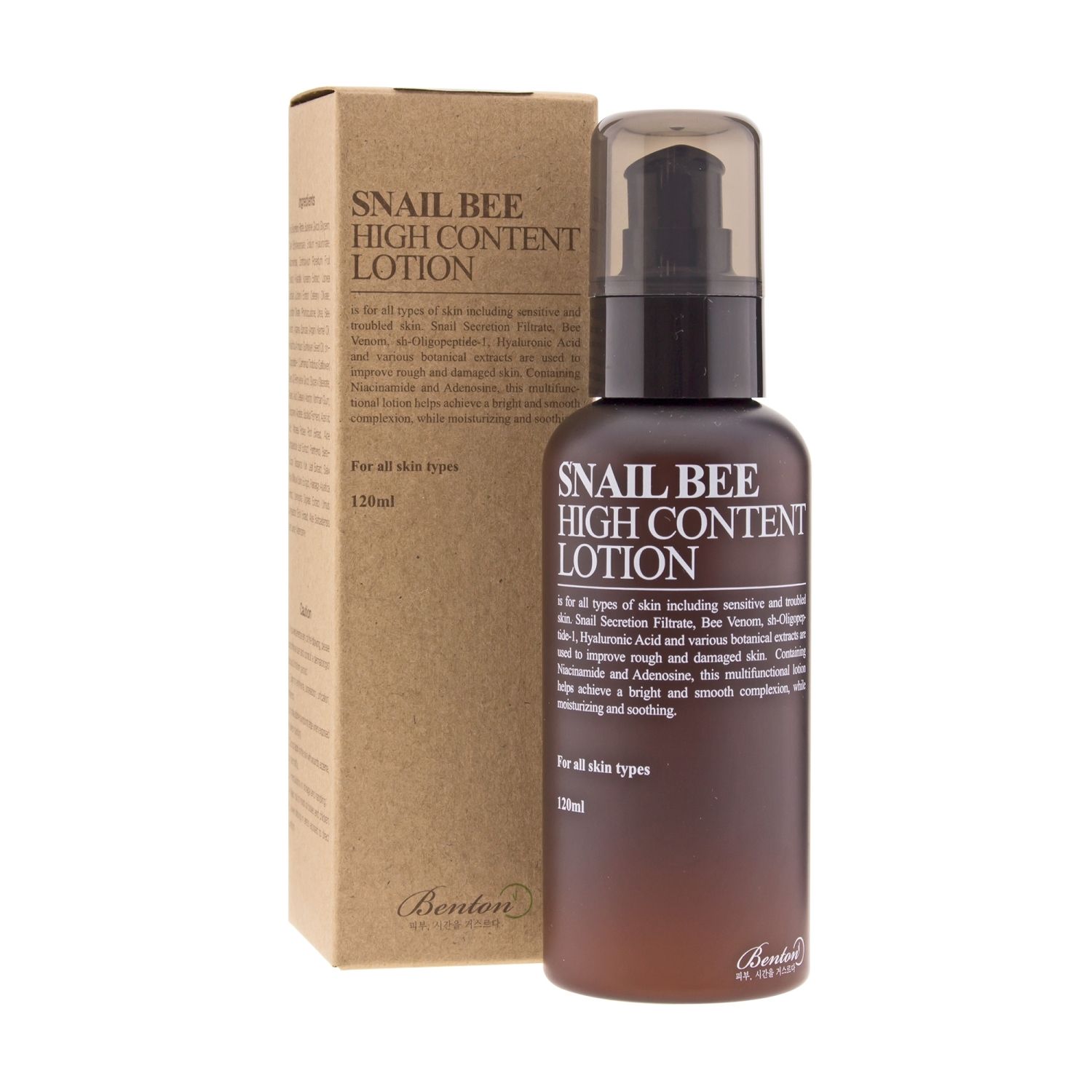 [Benton] SNAIL BEE HIGH CONTENT LOTION(Cream)
KShs2,500
Content Lotion is a hydrating, brightening and soothing lotion that helps improve your skin tone and texture. Made with a high concentration of natural ingredients, including snail secretion filtrate to help repair damaged skin, fade dark spots and hydrate, and the antibacterial bee venom to combat acne, remove acne scars and minimise redness. In addition, hyaluronic acid provides your skin with deep hydration, and niacinamide brightens and gives you a more even skin tone.
Out of stock
[Benton] SNAIL BEE HIGH CONTENT LOTION(Cream)
Suitable for all skin types, especially oily, combination and acne-prone skin.
■ HOW TO USE
Pump 1-2 times and take appropriate amount and rub evenly spread on your face, and then gently tab to enhance the absorption.
■ MAIN INGREDIENTS
SNAIL SECRETION FILTRATE, HYALURONIC ACID, SH-OLIGOPEPTIDE-1 , BEE VENOM, HOLLYHOCK ROOTS
Free of Chemical Fragrance
The BENTON Snail Bee High
120ml / 4.05 fl. oz.