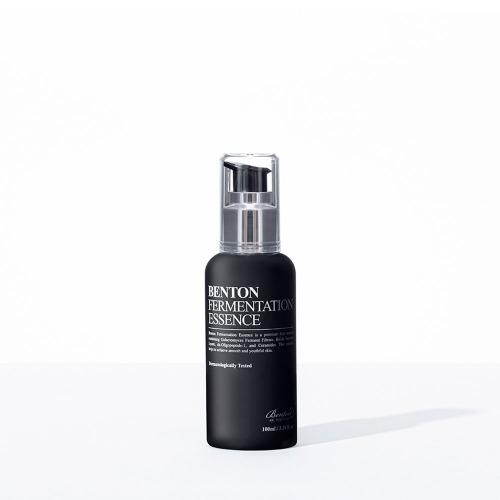 [Benton] Fermentation Essence 100ml
KShs2,400
The BENTON Fermentation Essence is a lightweight, anti-ageing essence to help you achieve smooth and youthful skin. Designed to go on immediately after cleansing, this low-pH First Essence is a highly concentrated formula packed with fermented ingredients including galactomyces ferment filtrate and bifida ferment lysate to prevent the appearance of wrinkles, fine lines and dull or uneven skin tone. Ceramides and hyaluronic acid also help boost your skin's elasticity and moisture levels to keep the skin looking youthful.
Fermented ingredients work together to target symptoms of aging such as wrinkles, fine lines and dryness. These prime ingredients help restore moisture, firmness and elasticity to skin.
Key Ingredients:
Galactomyces Ferment Filtrate: A fermented extract that helps brighten and hydrate skin
Hyaluronic Acid: Deeply moisturizes depleted skin
Out of stock
[Benton] Fermentation Essence 100ml
Benton Fermentation Essence is a premium first essence containing Galactomyces
Ferment Filtrate, Bifida Ferment Lysate, sh-Oligopeptide-1, and Ceramides.
This essence helps to achieve smooth and youthful skin.
HOW TO USE
After washing your face, pump 1-2 times and rub evenly spread to your face.
Then, gently tab to enhance the absorption.
Only logged in customers who have purchased this product may leave a review.